עלינו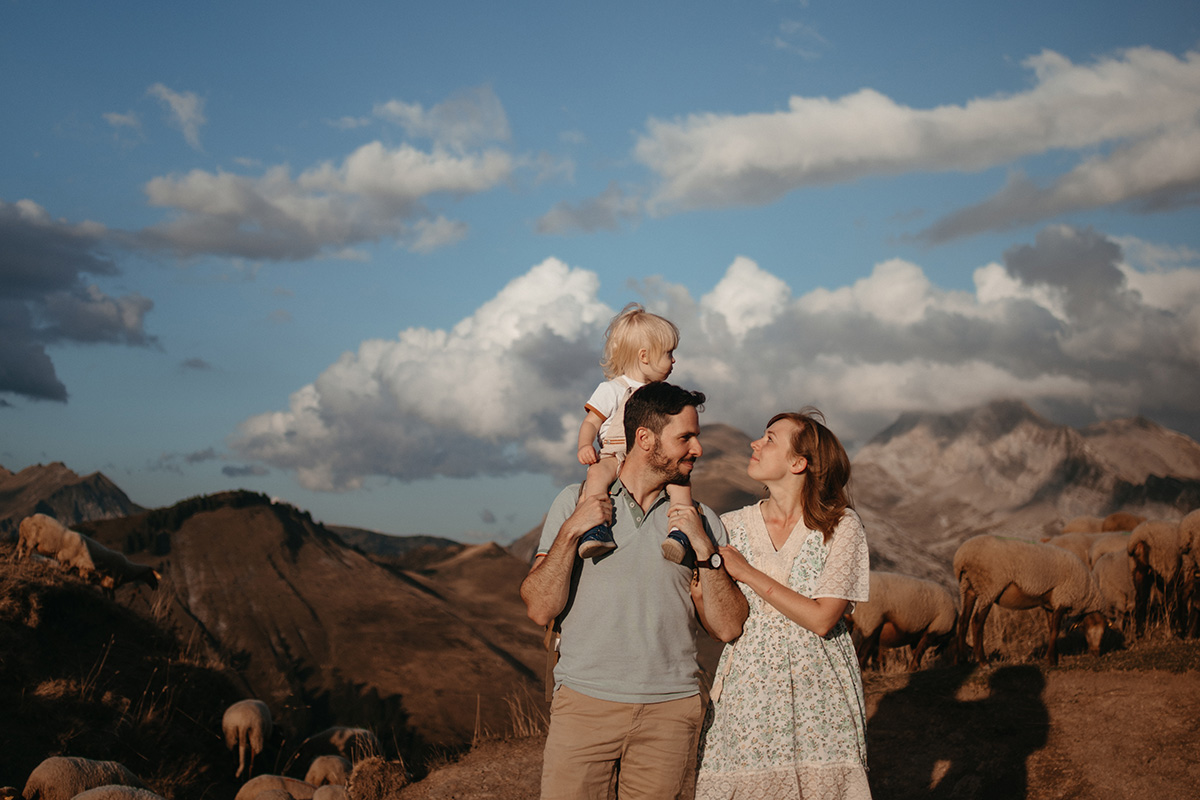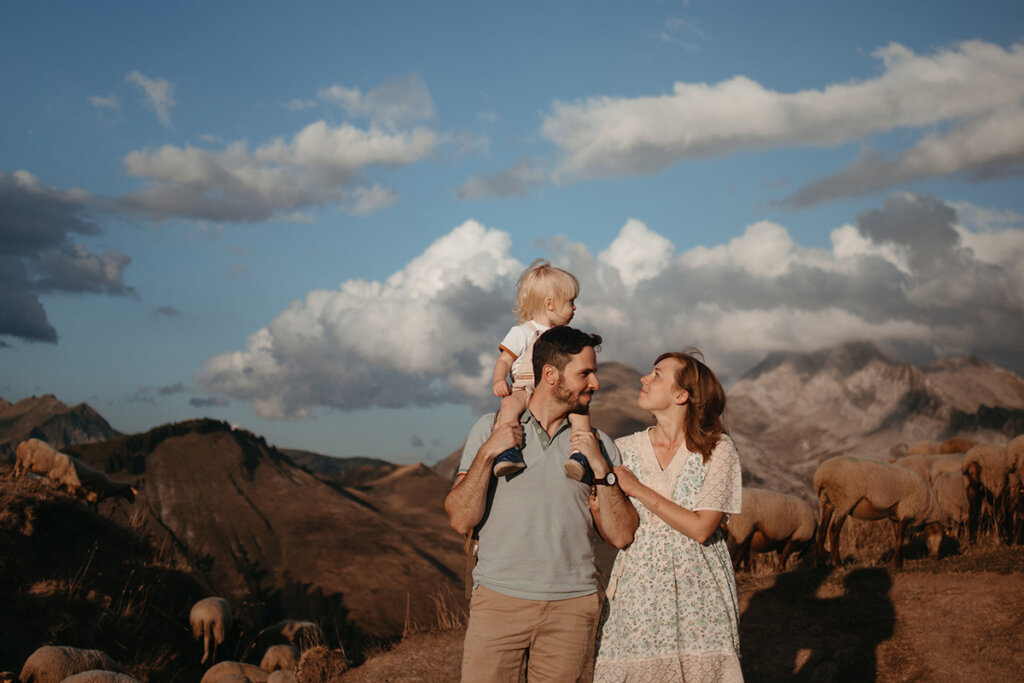 Hello! We're Polly and Reuben, a couple living in the town of Morzine in the French Alps. We both work in photography, which is how we first met; however, yoga was what truly connected us on the first date.
Soon after joining forces to create several businesses in photography, video and web development, we found ourselves working from morning to night. Amid our ever-busy schedules, practicing yoga is what has helped us maintain balance. The lessons, independent practice and meditation, have become part of our daily routine, as well as our source of joy and fun. We haven't become hippies and left modern life, not at all. In fact, our professional life is thriving, but alongside this we have found a way to maintain harmony in our lives.
Polly is a yoga teacher and student. Her training as an instructor began with Eyal Shifroni, before qualifying as a Dharma yoga teacher through Anat Zahor, and gaining certification as an Indiv yoga teacher in Switzerland. Reuben practices Hatha yoga, mindfulness meditation, joins sanghas (meditation meet-ups), and takes part in Vipassana retreats.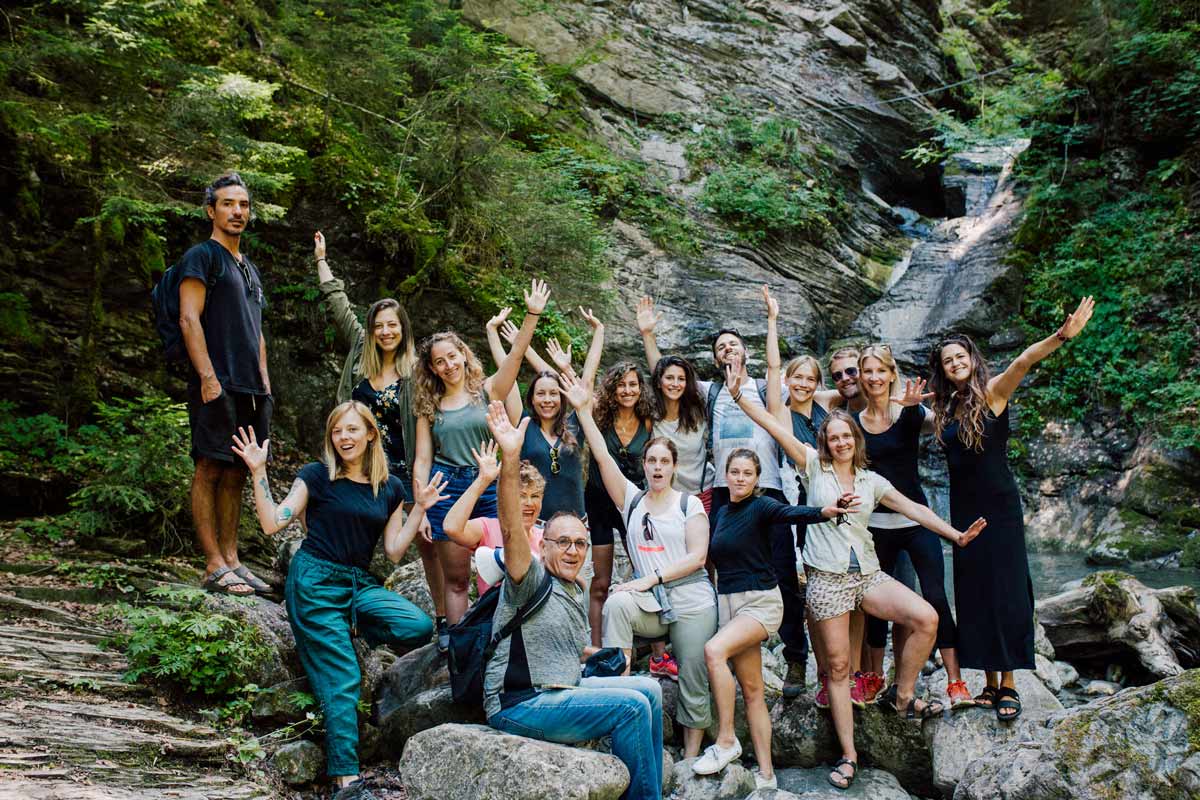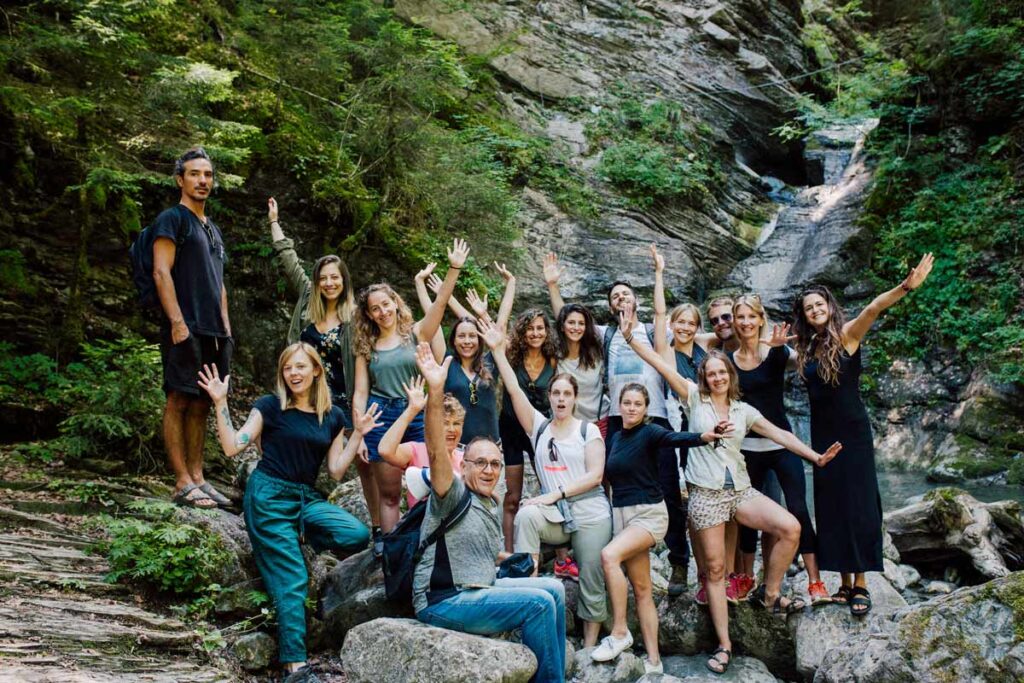 After moving to the mountains in 2016, we soon discovered what a powerful and unique environment the Alps are for yoga practice. We wanted to share this place with fellow yoga students, whilst providing a space where hard-working folk can re-connect with themselves and escape their busy lives for a while. We now work with suppliers from around the Alps and have created a network of highly-skilled and passionate professionals.