16 Surprising Themes for Wellness Retreats in the Mountains
Polly | January 14th, 2023
A wellness retreat in the mountains, is an opportunity to holiday away from technology and noise. Cosy chalets and lodges in the Alps nestle among peaks, valleys, trees, and birds. Calm your mind in an atmosphere of gentleness, with people who see the world the same way you do.
However, that's not to say you won't taste a little adventure at your retreat in the Alps. Although you only do as much or as little as you desire. We believe your experience should be perfectly seamless. An ideal balance between comfort indoors, and nature in its glories beyond.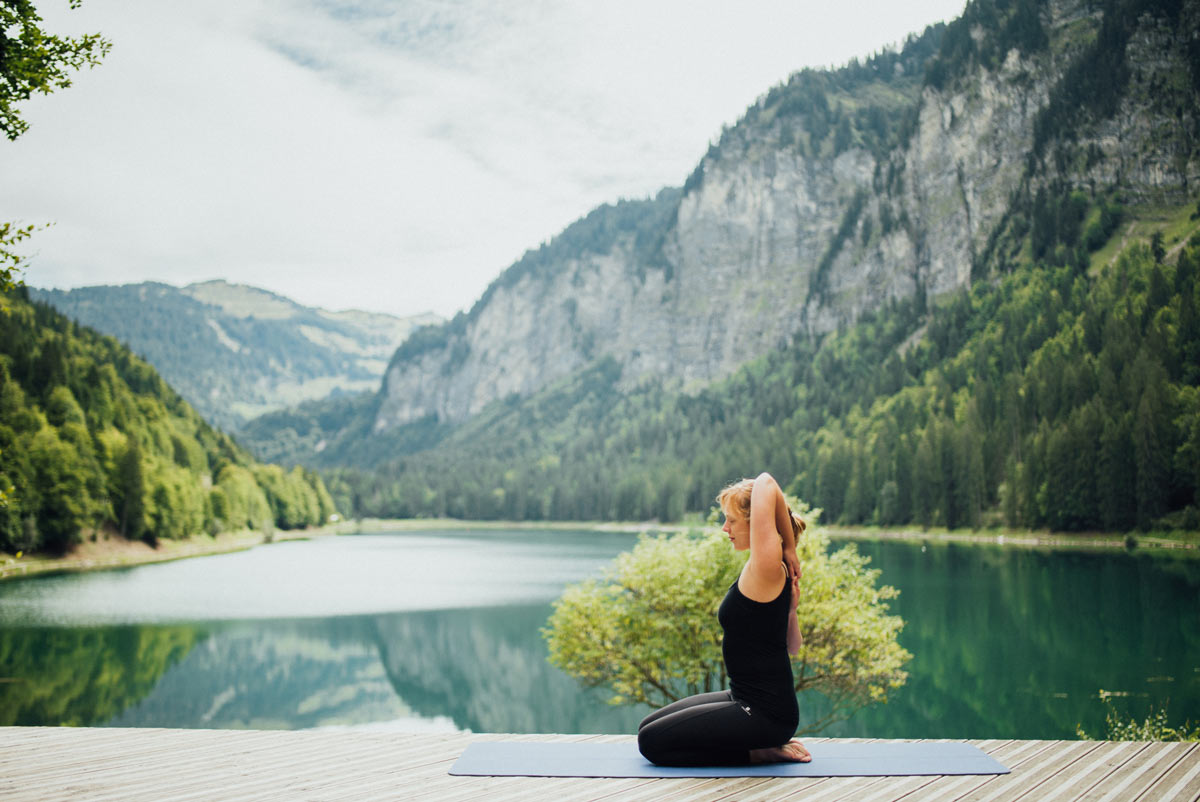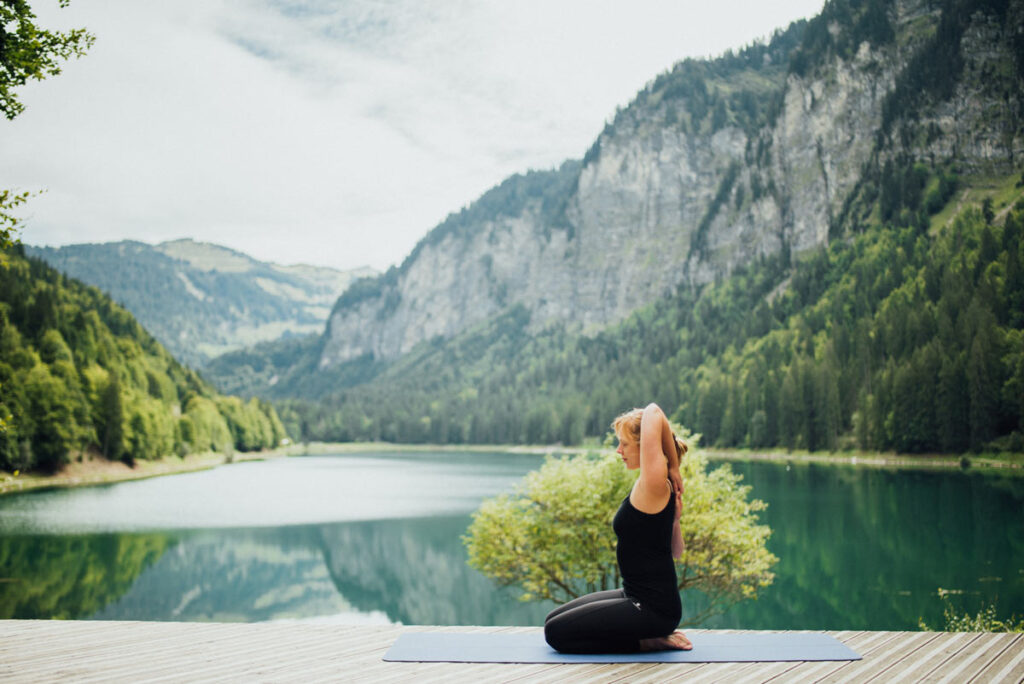 A holiday in the Alps is a rare opportunity to chill out, and live your alternate way of being. Your tailored itinerary, accommodation, food, guided activities, and more are there for your safety and enjoyment. You just have let go of technology, noise and cares of your world, and immerse yourself in being.
There are many different themes and types of retreats to suit everybody here. Explore new hobbies, activities, mountain sports, hiking, and meditations with soulmates. Your world is as large, or as small as you see it. Here are sixteen possibilities for your next holiday, or vacation destination for an enriching group retreat.
1. A Hiking Retreat in the French-Swiss Alps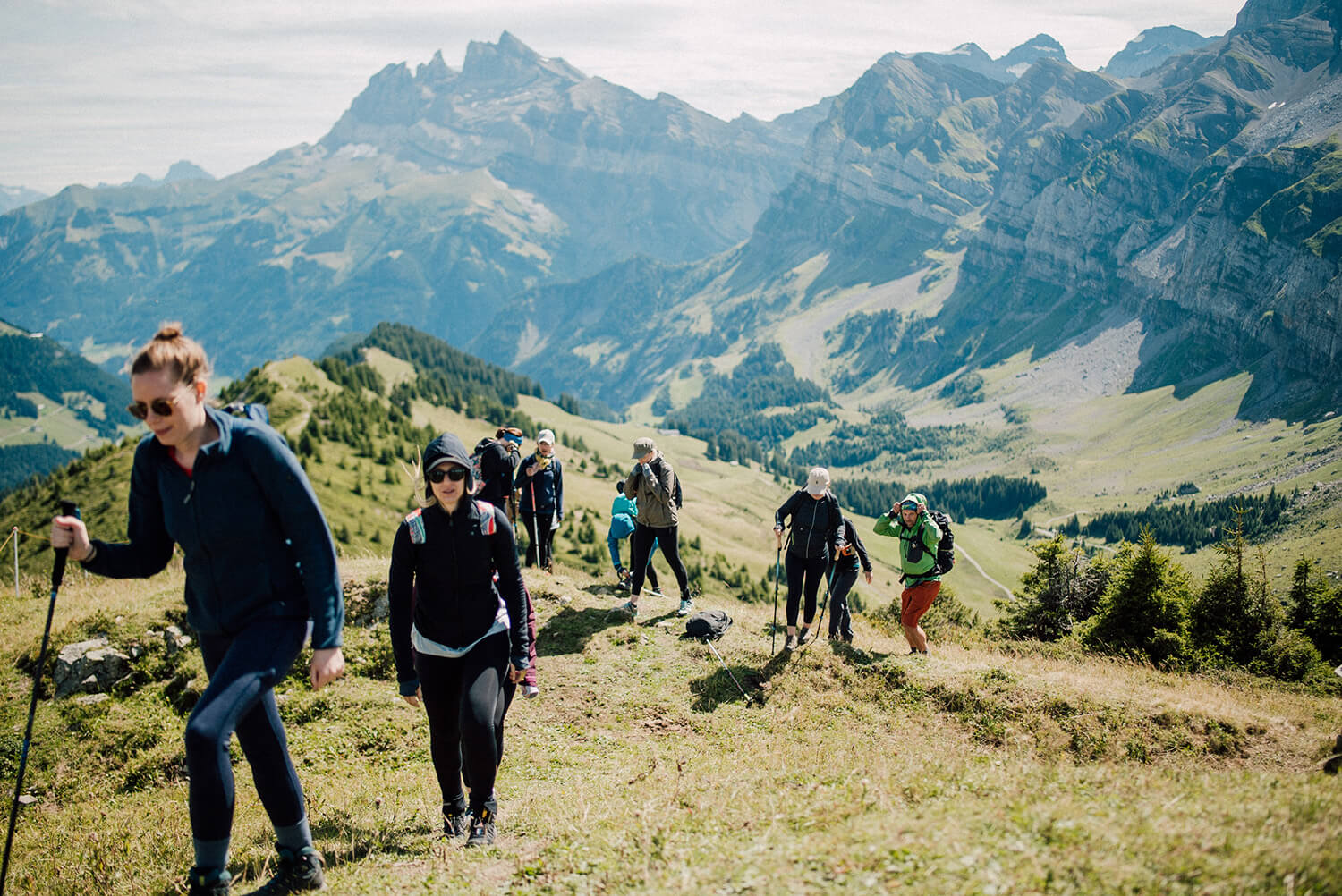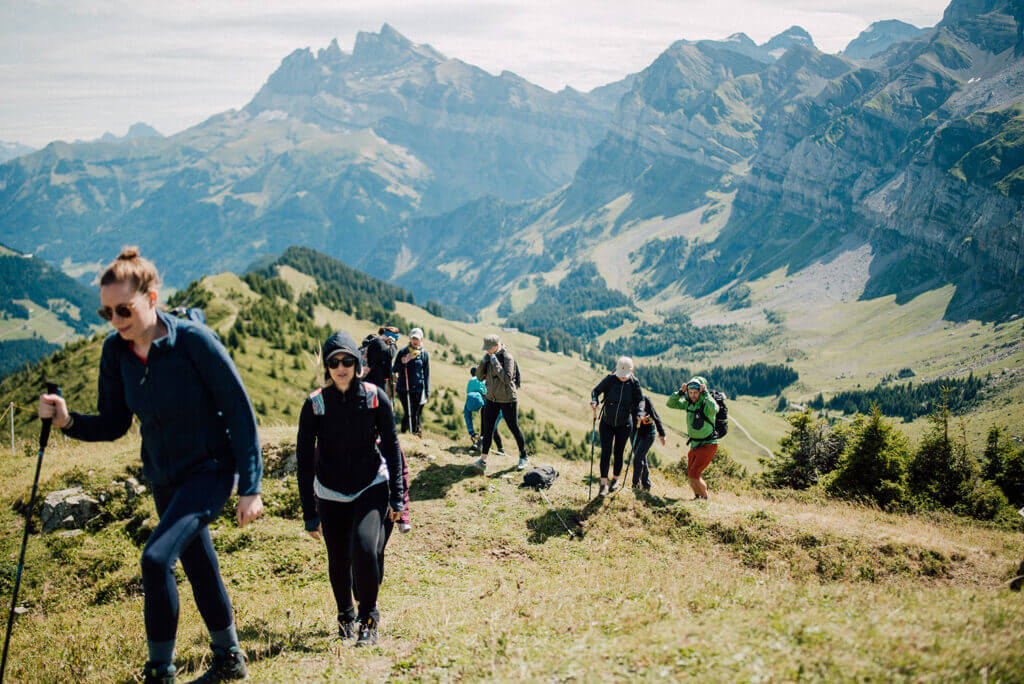 A hiking retreat in the Alps provides moments in nature where you can get closer to self. Choose the rhythm that suits your style, and what you believe you can reasonably achieve.
Having a guide by your side makes a real difference as they show you the finest views, while pointing out details in nature that might otherwise pass you by.
And when evening comes, and you are little weary, you can retire to your peaceful chalet for a tasty home-cooked meal. You'll sleep like a baby every night, and wake reborn in the morning.
2. Yoga Retreats in the Mountains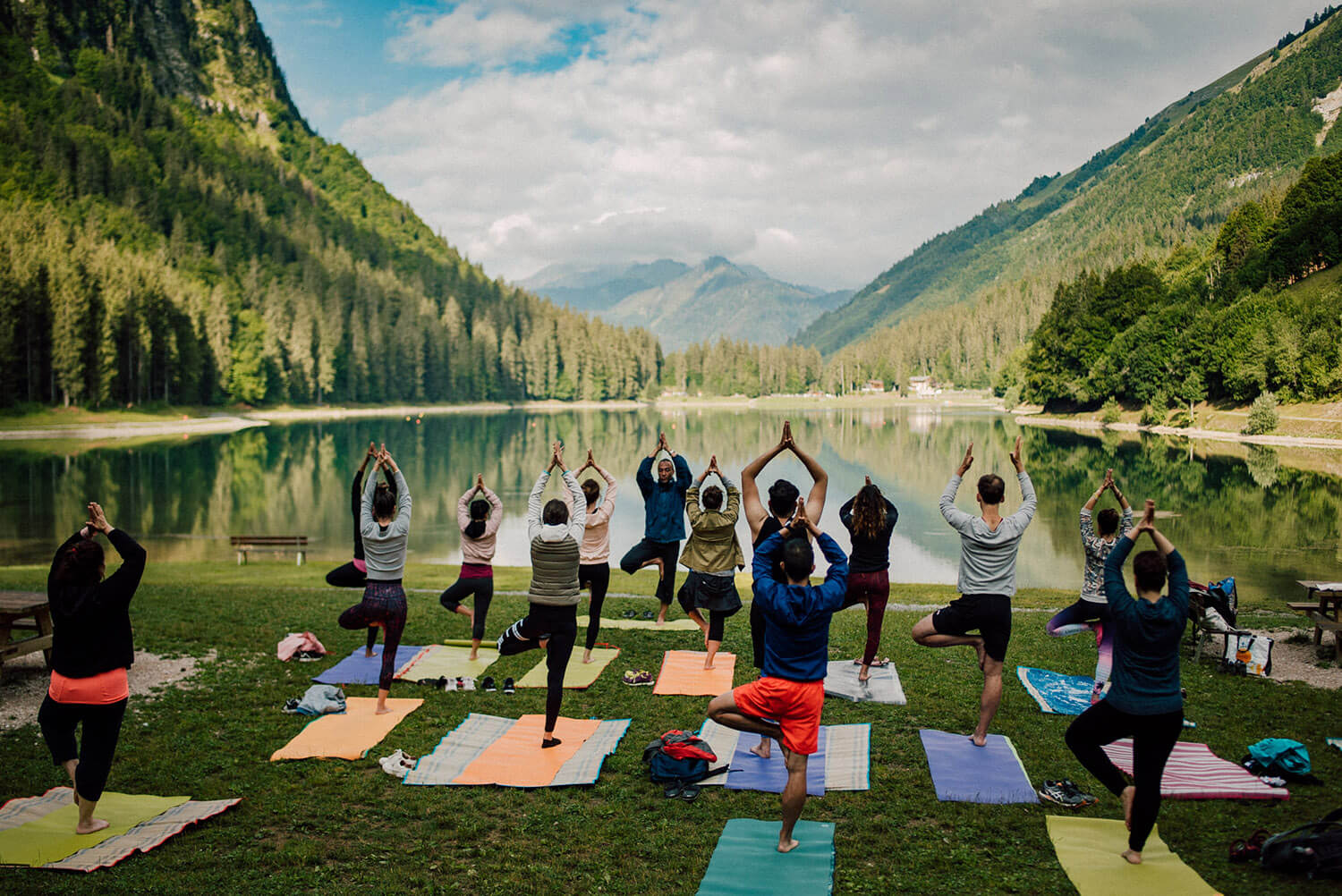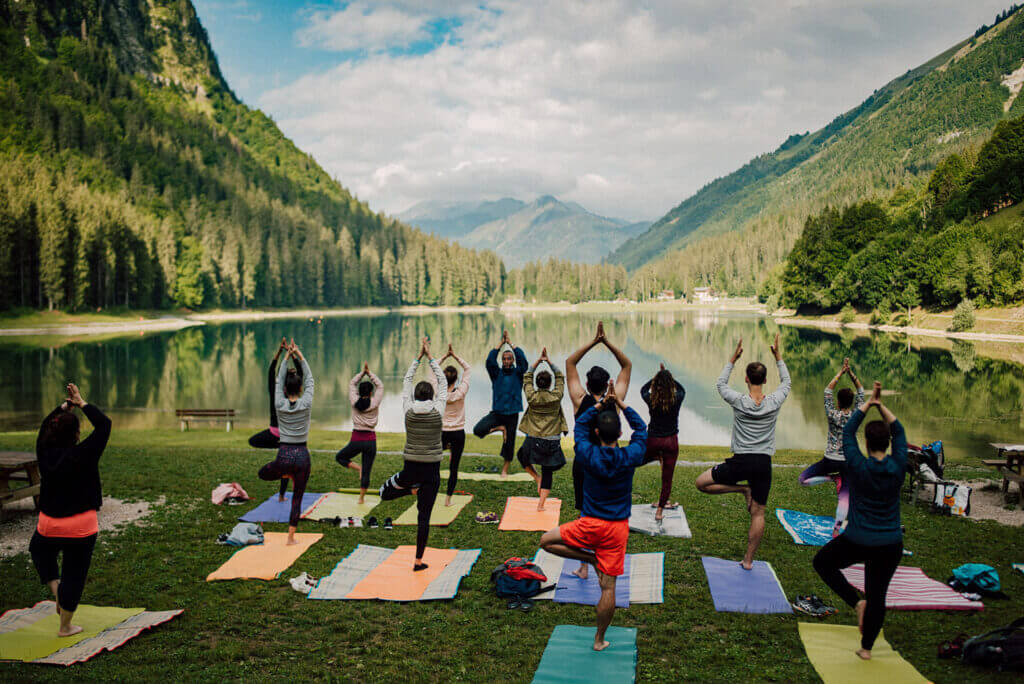 You could do yoga almost anywhere you want, but doing it in nature is a mind-healing experience. Did you know there are special yoga retreats in the Alps you share with like-minded souls?
So come to the Alps, and chill out with new soul mates who know when to speak, and when to be silent. You'll have all the time and the space you need, after you leave life's cares and worries behind.
And if you're a little new to therapeutic yoga, there's no need to feel unsure about trying this out. The best yoga retreats have skilled facilitators, although you'll experience them as soul mates and friends.
3. Opportunities to Meditate in the Alps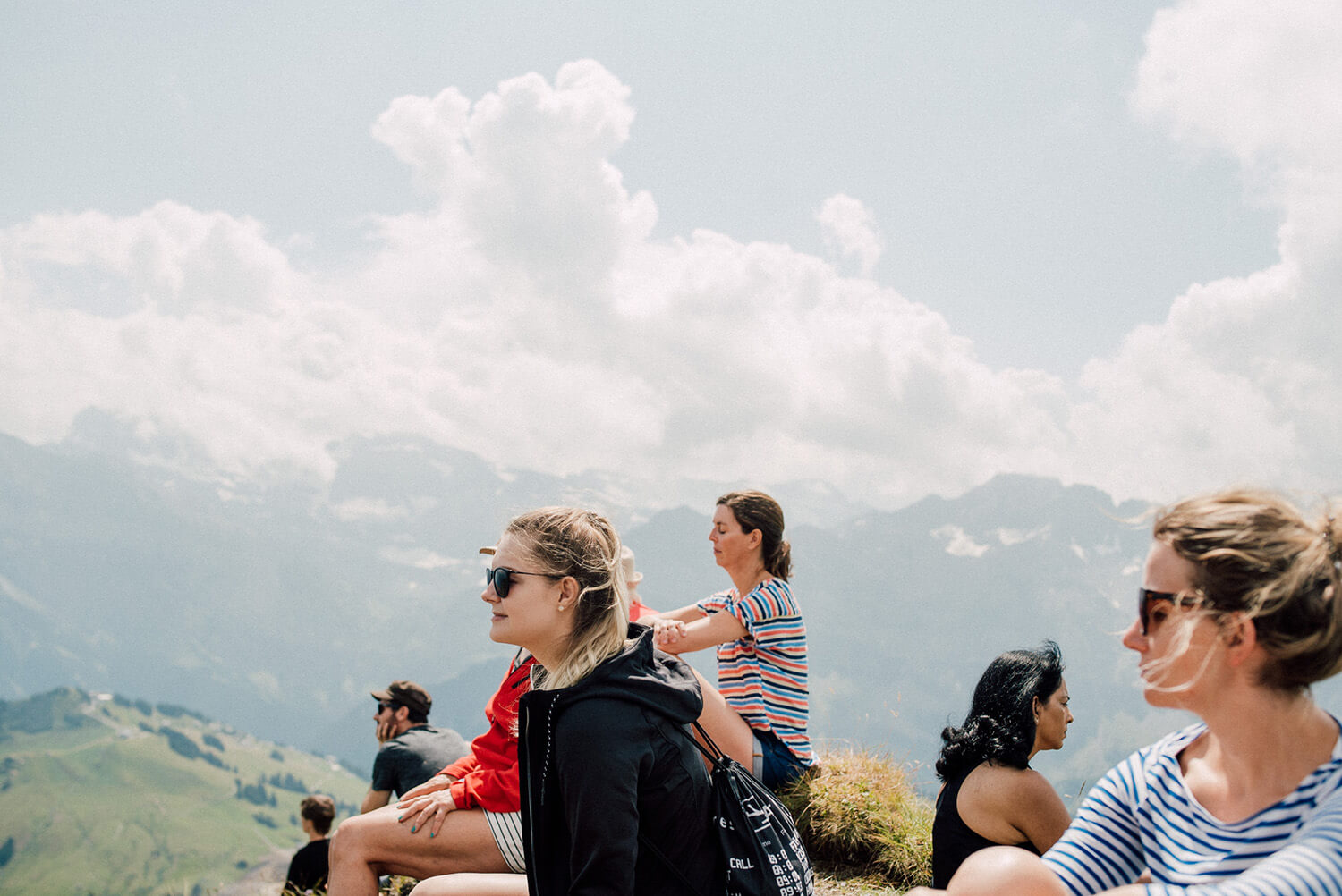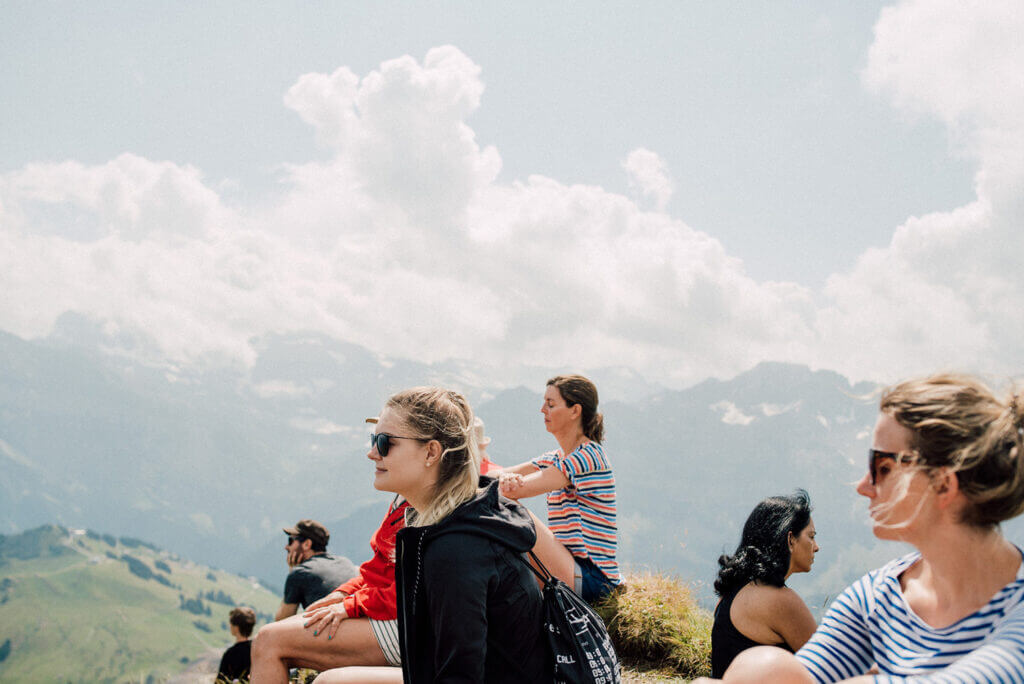 What better place to contemplate our existence, than among stupendous mountains almost as ancient as time? Reduce your anxiety and stress, release your creativity, find inner productivity amidst majestic Alps.
Or simply saunter along a hiking path if's summer, or toast your toes by an indoor fire. Become more aware of sounds, smells, textures, tastes. Appreciate sublime moments of simply being.
There can be no finer place to nurture your meditation talent than amidst the thundering silence of nature. Time spent at a thoughtful retreat could prepare you for a better way of being.
4. See Things as They Are on Silent Retreats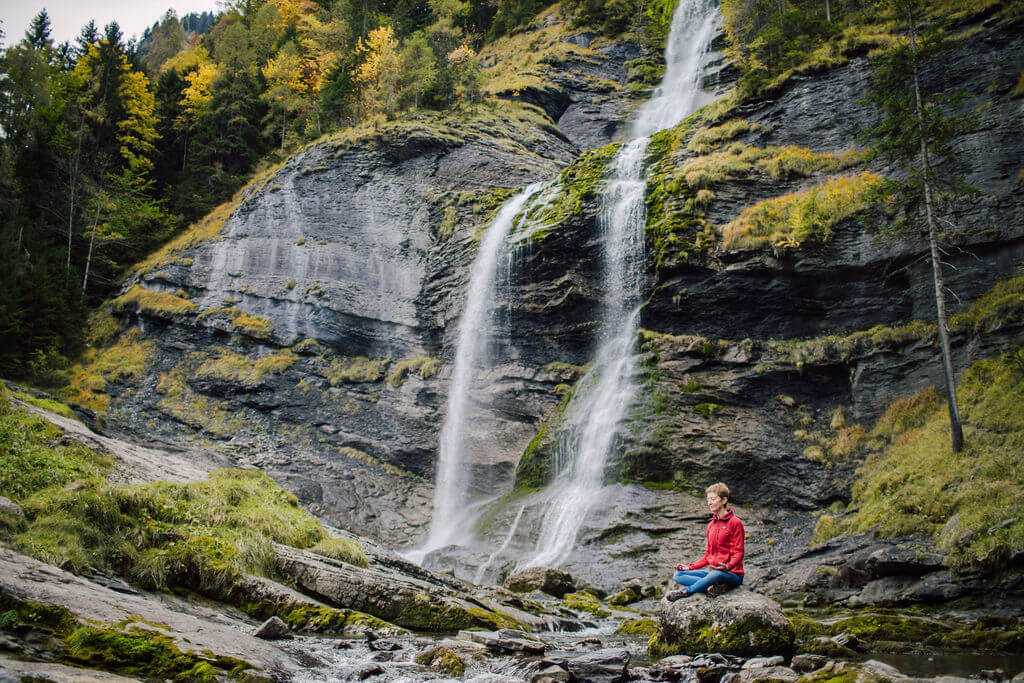 Vipassana meditation is descending into a week of silence, a place to search your innermost being. Learn to distinguish between pain, and the suffering we take upon ourselves.
Become more able to tackle the root causes of this, and restructure your world. You will need at least five hours of solitude every day. This means no electronic devices, no talking, no not even books.
Does this sound like heaven? A silent holiday in a pristine alpine environment could change your perspective. Learn how to control your mind. Reach out towards your more contented soul.
5. A Wim Hof Holiday in the Alps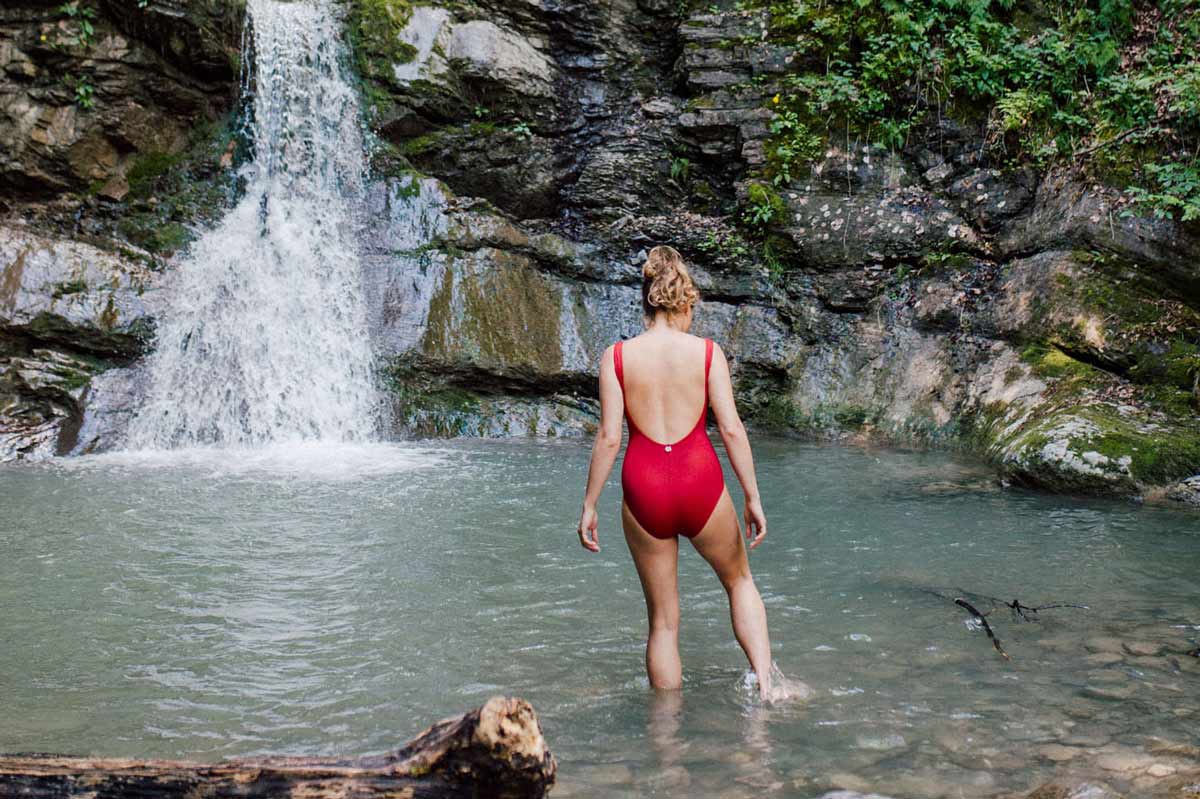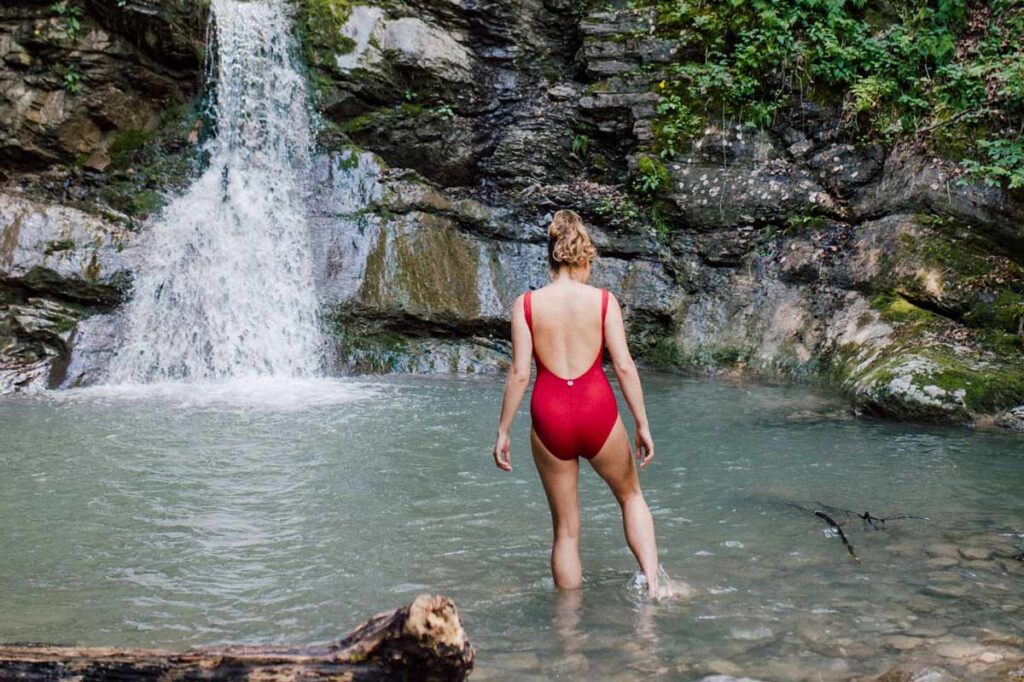 The Wim Hof method could boost your health in ways that come naturally to seasoned alpine people. They know they need commitment to go about their mountain tasks. Deep breathing and cold therapy come naturally to them.
You could adopt their lifestyle with wild swimming in lakes, and waterfall showers with stunning views. These should boost your immunity, so you return from your holidays in the Alps reinvigorated.
However, cold therapy may be unsuitable for people with poor circulation, high blood pressure, coronary heart disease, and heart failure or stroke. Best to consult your doctor before you book.
6. Self-Expression at a Mindful Journal Retreat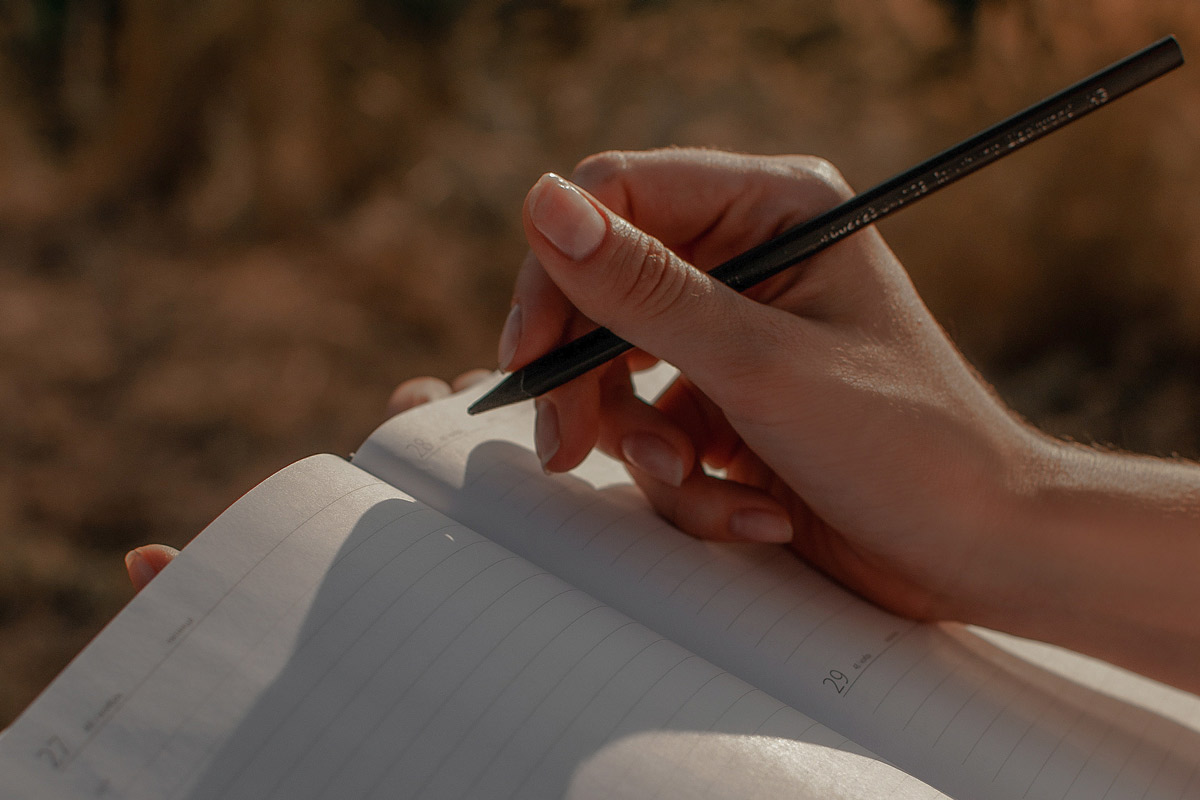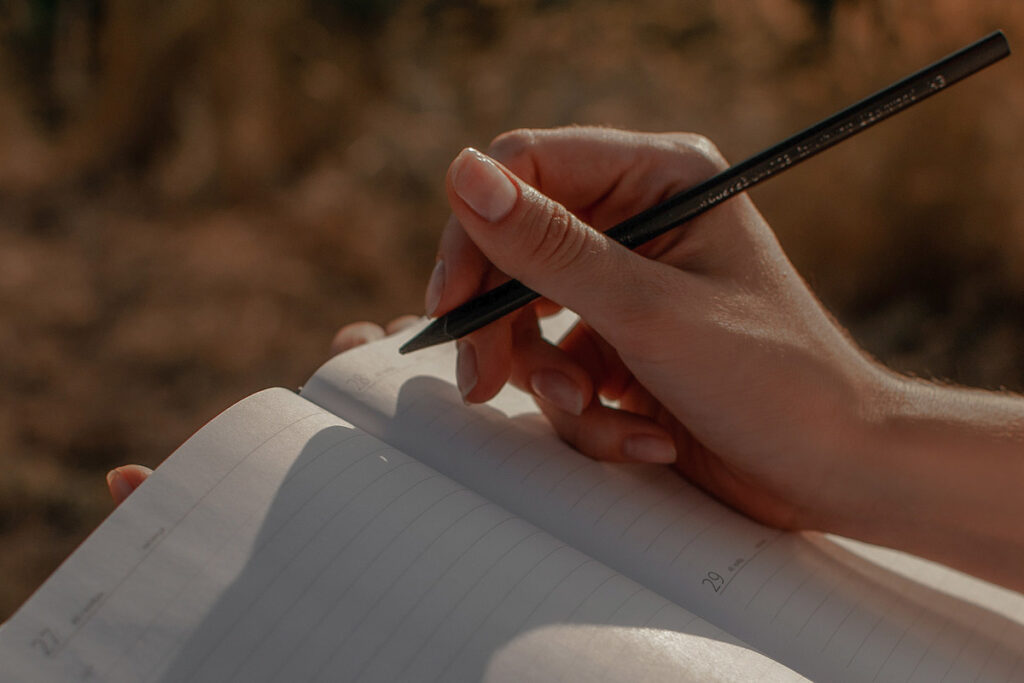 Sometimes we need to retire into ourselves to catch up. Writers speak of retreating to a cave where they can write what they want, and express their true selves.
Did you know that reflective writing is a popular pastime among visitors to the Alps? They say this helps them empty their minds of thoughts in corners, and makes space for renewed inspiration.
Join other soulmates on a writing holiday. You never know what could come out of it. Perhaps you have a novel you are aching to complete, but never had time to give it a go.
7. Chill on a Cooking Holiday in the Mountains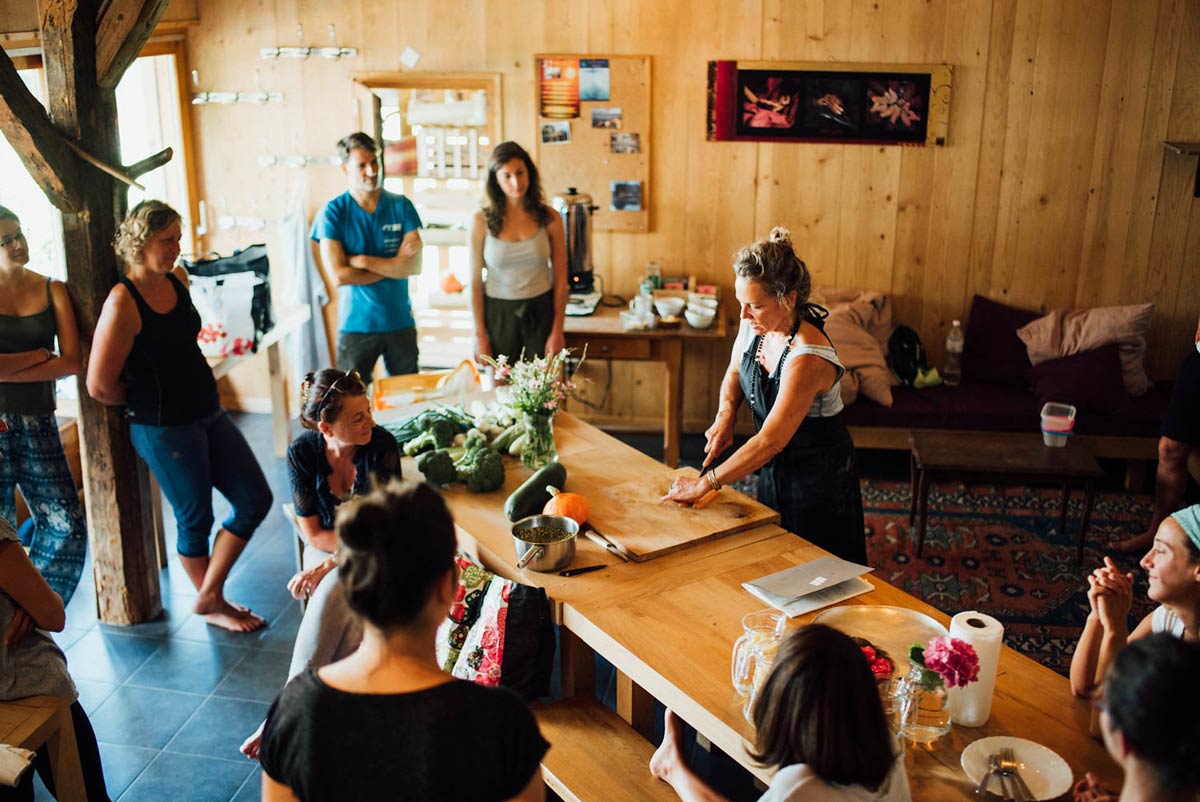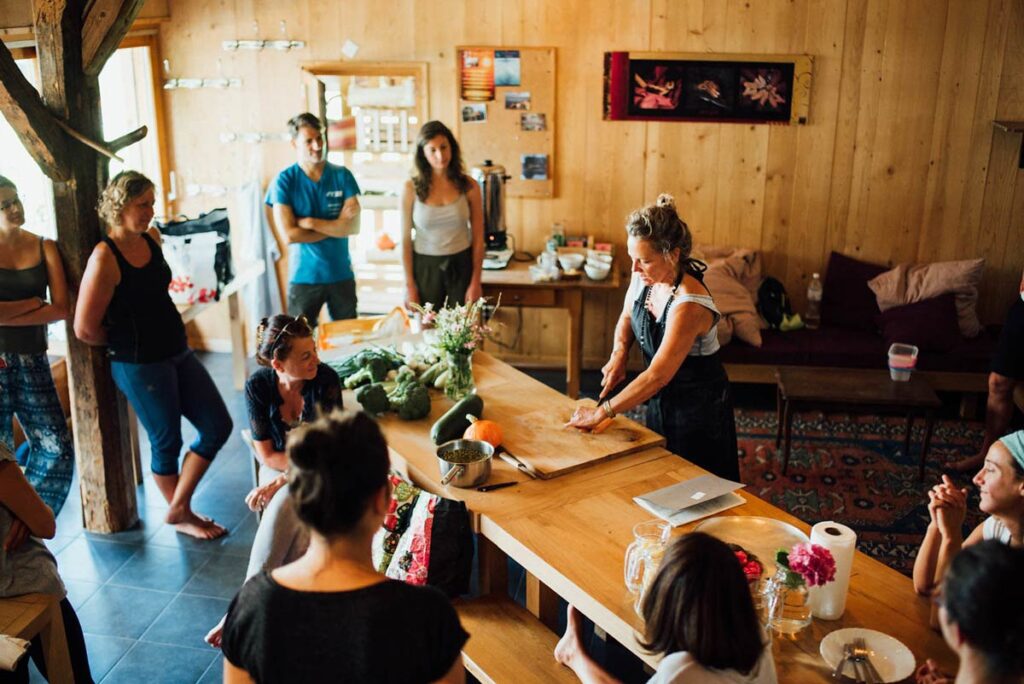 A holiday in the Alps is incomplete without diving into quaint towns, and stumbling over tasty cuisines. But will the owners share the recipes with you?
A cooking holiday can be a great complement to yoga and mindfulness. Discover a rural chalet where the owner grows their vegetables, and allows guests to share the kitchen.
Book a cooking holiday right now. Prepare to discover traditional cuisines. Pick the fruit and veg you will cook tonight. Stroll through meadows. Don't just eat local food, live it mindfully!
8. Capture the Graphic Beauty of the Alps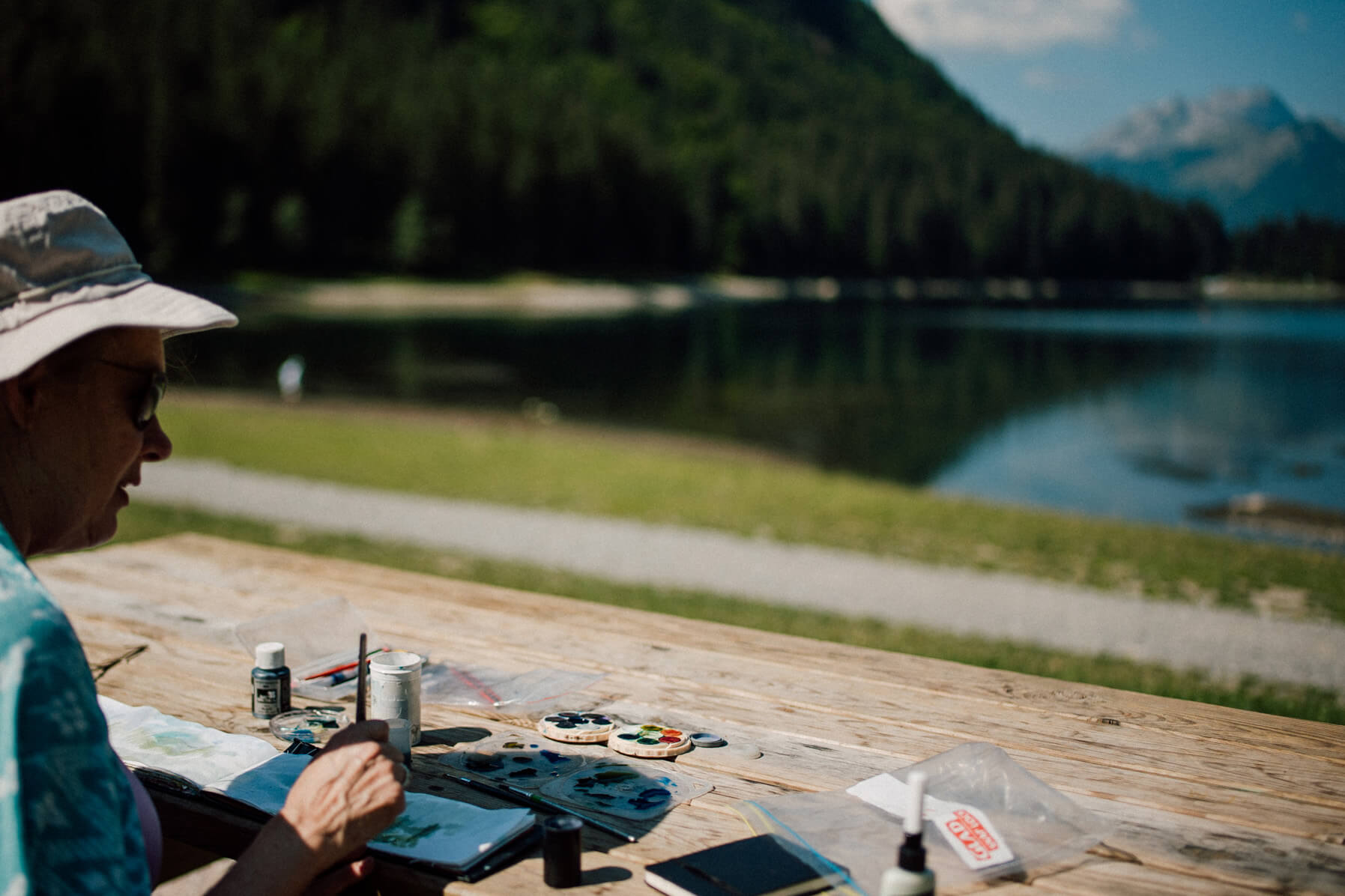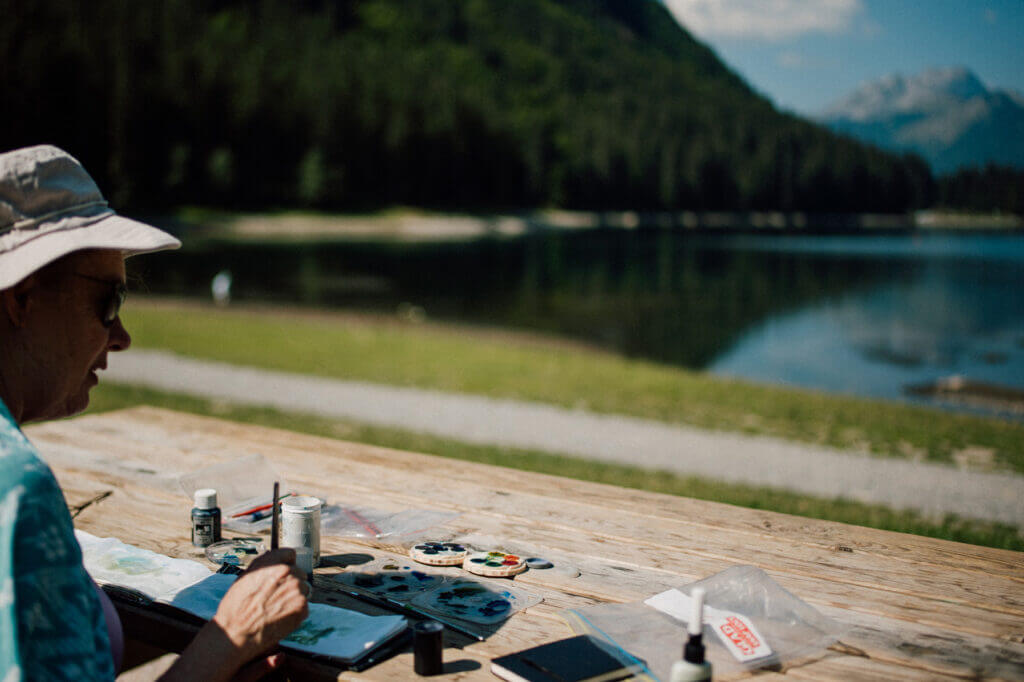 Graphics is a broad topic. Imagine a visual image on any surface. Paper, canvas, a clay pot you bought on holiday, a phone or computer screen, any medium will do.
Express a bitter-sweet memory in your mind, or capture a vision of the glorious Alps around you. Gain experience from your peer group. Unleash your creative soul.
It doesn't matter at all if you have never sketched or painted before. Each of us has an artist inside us. With all this beauty around, how could you not be inspired?
9. Photograph Your Holiday in the Alps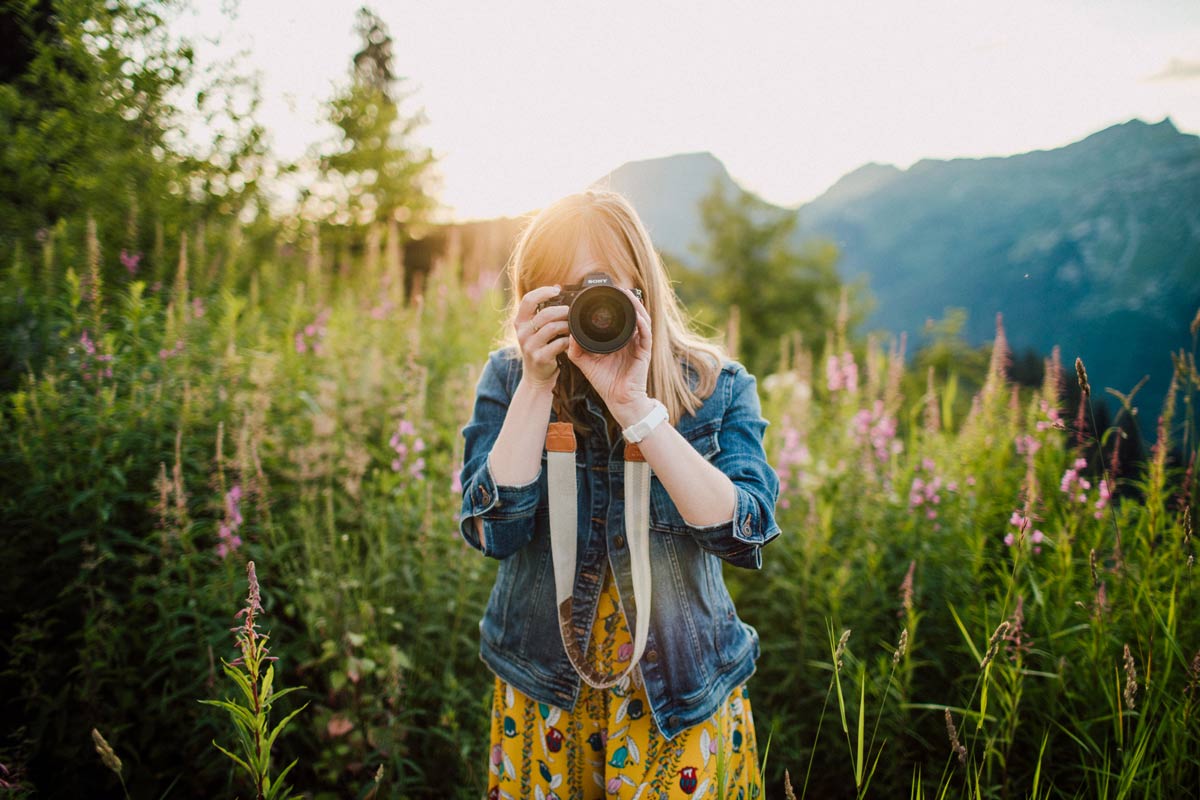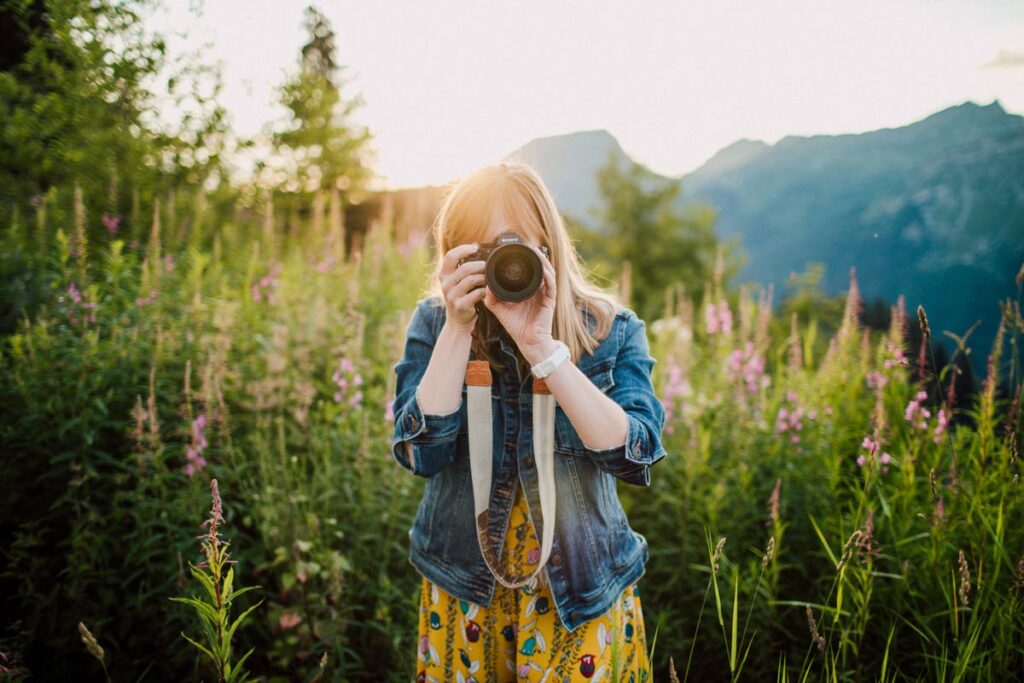 There's nothing quite like a mindfulness course in the Alps, with a skilled facilitator who helps you let go. You could learn a great deal by following the mountaintops with fresh eyes.
You could glimpse a fresh you by following treed hiking trails, and breathing in sweet-smelling vegetation. Photography is a wonderful way to relive those memories if you know how.
How about taking a photography holiday in the Alps this year? You'll learn new camera and smartphone tips from companions you meet on your journey.
10. Tasty Foraging Retreats in the Alps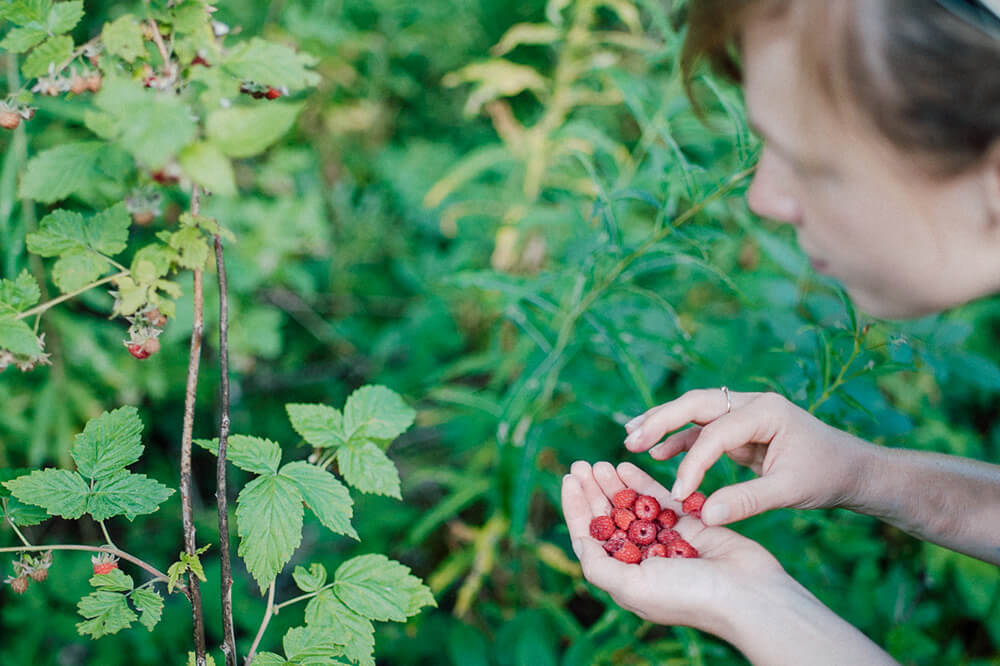 Modern agricultural methods are devaluing our food, and contributing to global warming. People are becoming more mindful of this in the cities, even growing fresh herbs on kitchen windowsills.
Meanwhile up in the high Alps original strains still flourish. The natural organic soil promotes the same pure tastes our grandparents savoured. It's quite okay to harvest a few cuttings, provided we don't damage the plants.
Rediscover what nature has to offer at a foraging retreat in the Alps. Allow a professional to show you the ropes. Discover tasty plants only locals know. Then branch out into enhancing your skin.
11. A Snowshoeing Holiday in the Mountains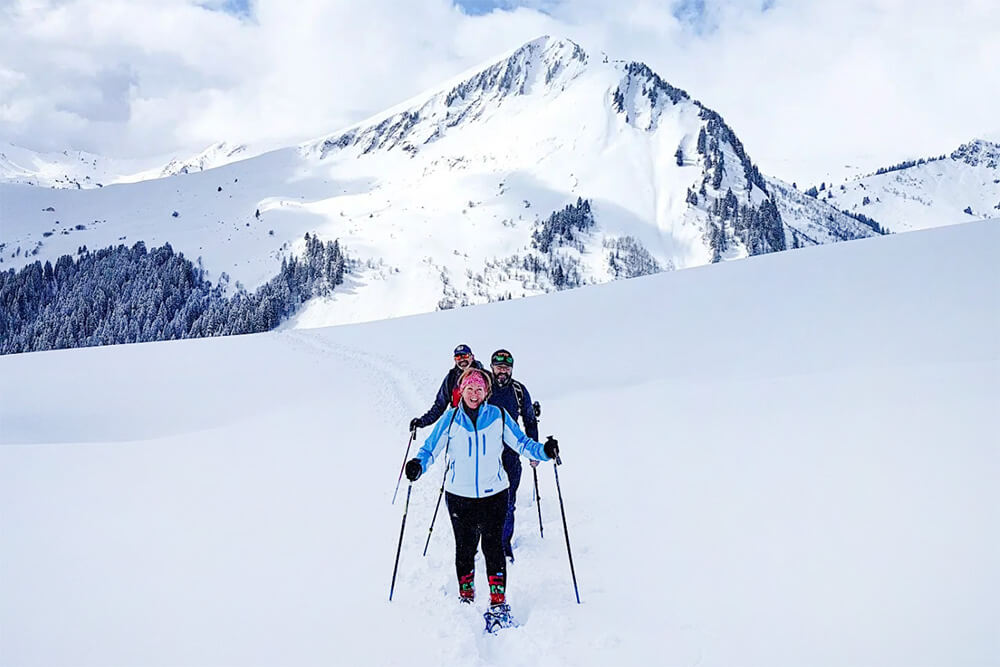 The Alps look very different when blanketed in snow, compared to what you may have experienced in the summer. It's also quite easy to get about, once you know how.
A snowshoeing retreat with a helpful guide by your side, will assess your level of fitness. They will advise the right clothes, and make sure you don't overreach.
And when you are high up on the snowy slopes, and looking down on the landscape spread out below. You will wonder why you never thought of a snowshoeing holiday until now.
12. Mindful Skiing in the Alps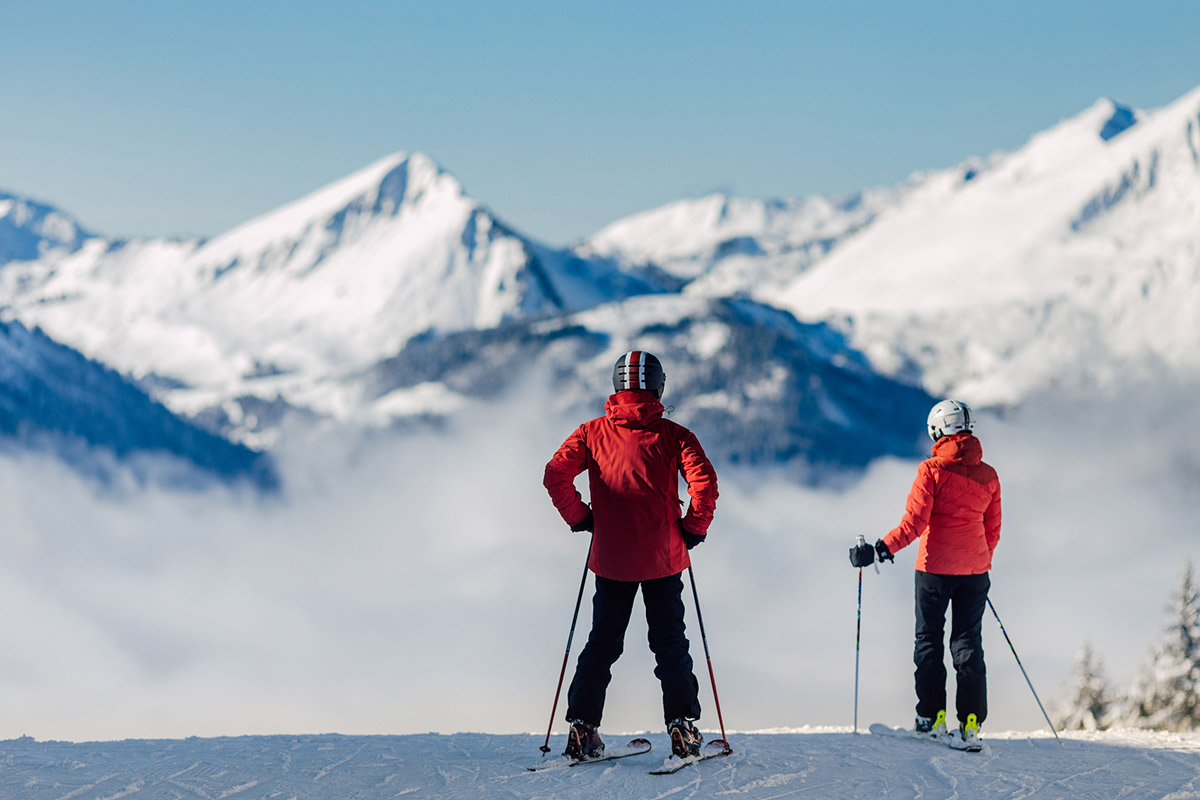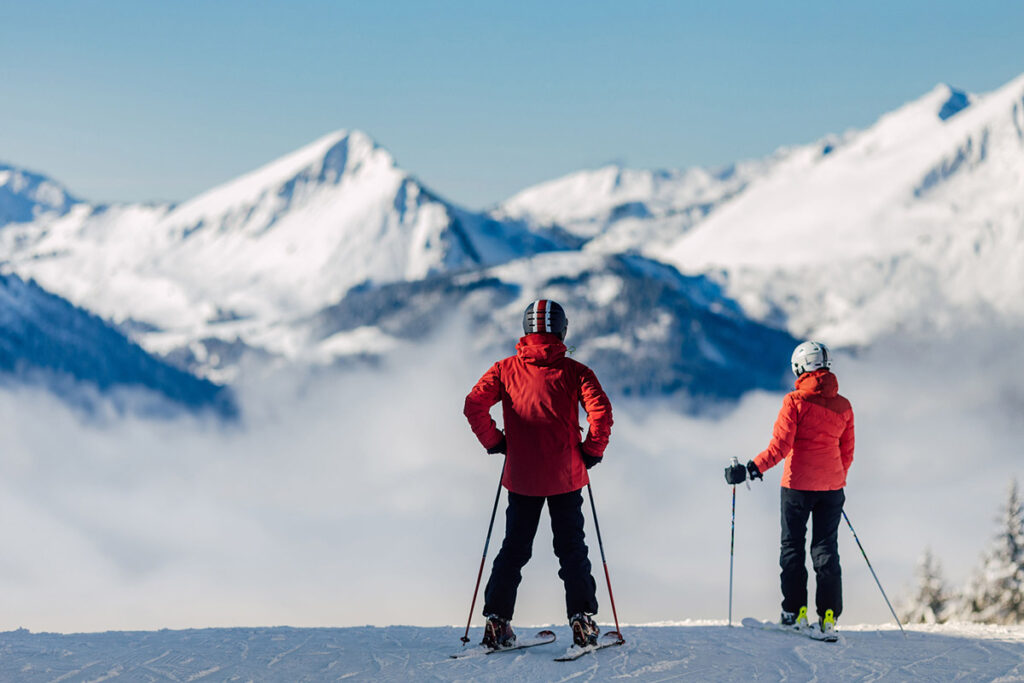 The soft rush of snow under your skis, and the crisp air on your face help you focus on the present moment, and leave life's cares and worries behind.
No worries whether you are a novice or an expert, your host will guide will guide you along appropriate routes. If you experience skiing for the first time, it will call you back for more.
Just pay attention to the here and now. Sense your body's balancing adjustments as you let it flow. Become more curious about things that matter. Park the rest.
13. Pure Bliss of Aromatherapy Retreats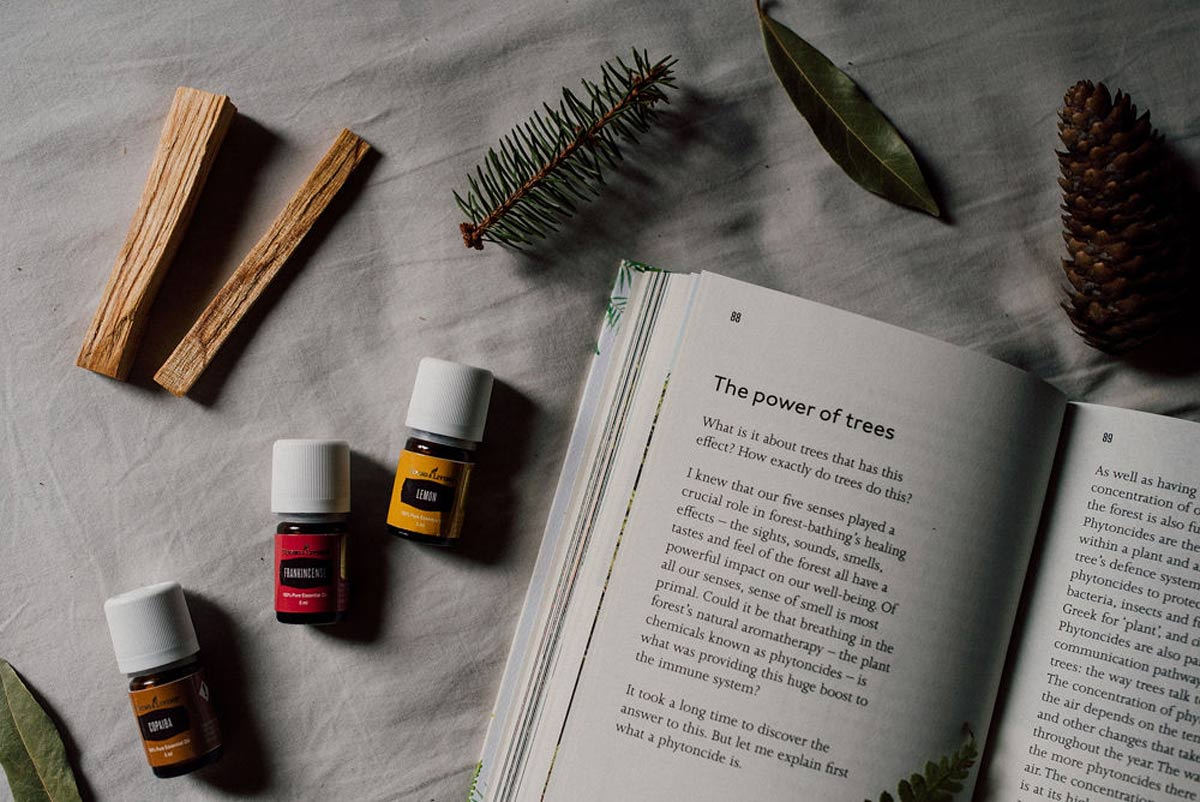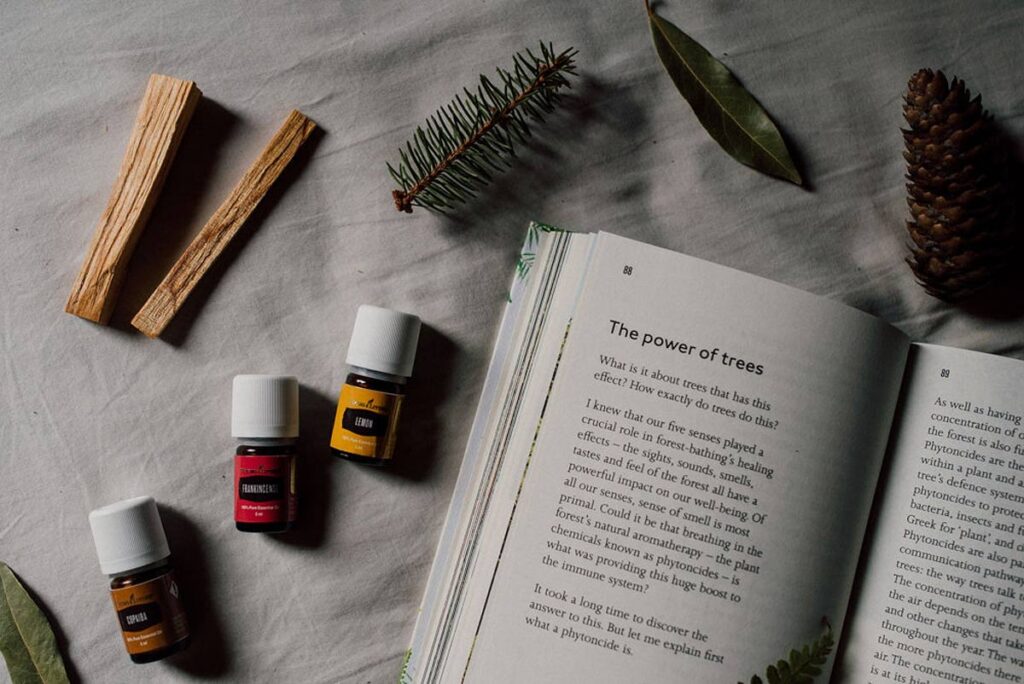 A rich variety of aromas influences mood, and how we perceive events around us. Why not take time out from your schedule at an aromatherapy retreat?
Immerse yourself in delicious scents you never noticed before. Discover essences of sweet-scented plants. Restore the wellness in your soul you are seeking now.
An aromatherapy retreat lets you pause in time and reflect. Let a skilled assistant share new ways to add scents to essential daily oils.
14. Strike Gold Near a Retreat in the Alps
There are many small gold and precious metal deposits waiting to be found. If you wondered what those small Alpine tunnels were for, now you know why.
Fossicking with a small pick, or a camping shovel could reveal possibilities you never dreamed of. Who knows what those rivers and mountains could be hiding?
There are specialist gold prospecting retreats in the Alps. Some are amidst magnificent scenery. None promise to make you rich. All promise you an enriching time.
15. Team Building On Holiday in the Alps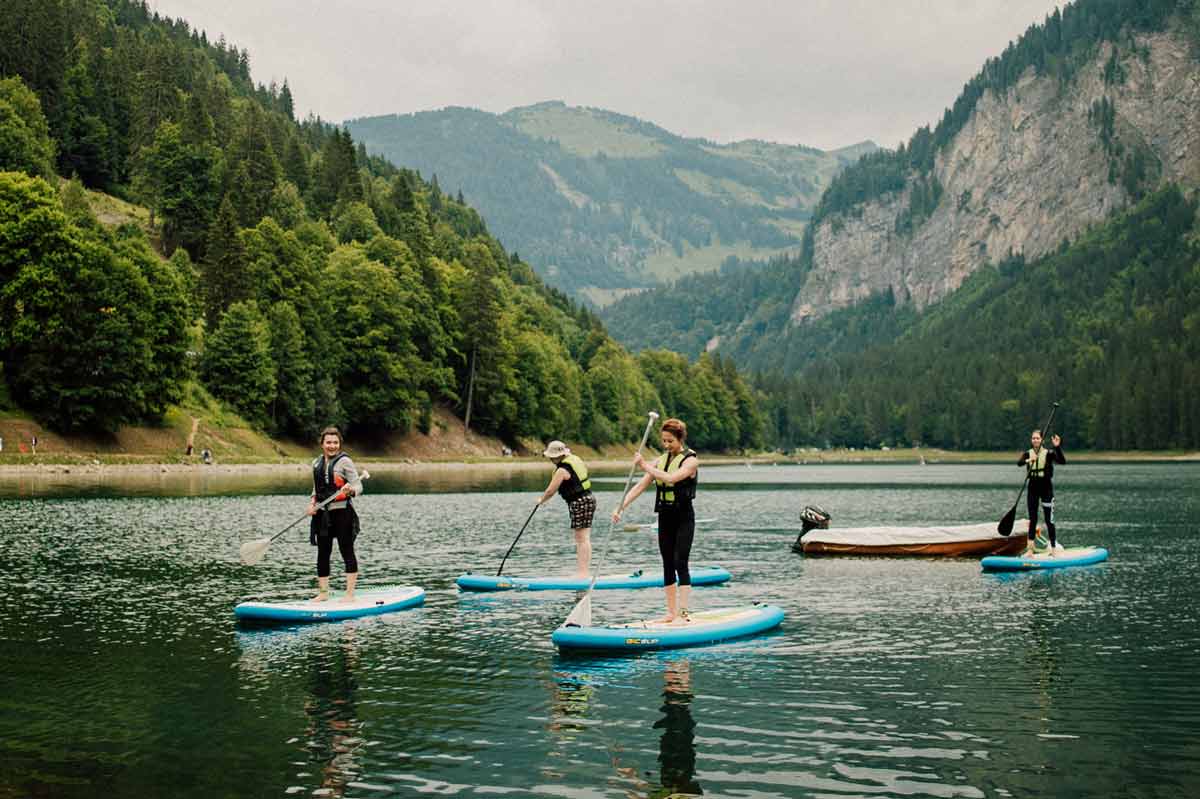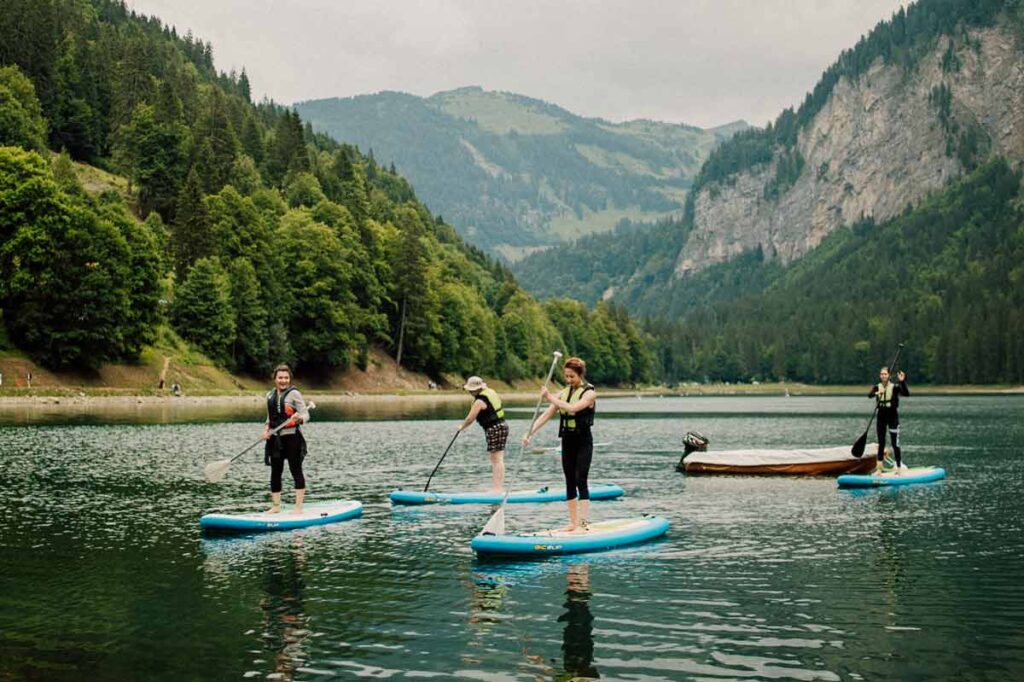 Team builds are all about overcoming challenges, and growing closer together. A holiday in the Alps presents adrenaline-building opportunities too.
Two possibilities combine into a great opportunity to reward your top team. Make sure the resort has adequate insurance, and accommodation that meets your standards.
Then prepare yourself for a business holiday in the Alps of a lifetime. Profit from a well-knit team that's reinvigorated, and ready to move forward together.
16. Best European Language Retreats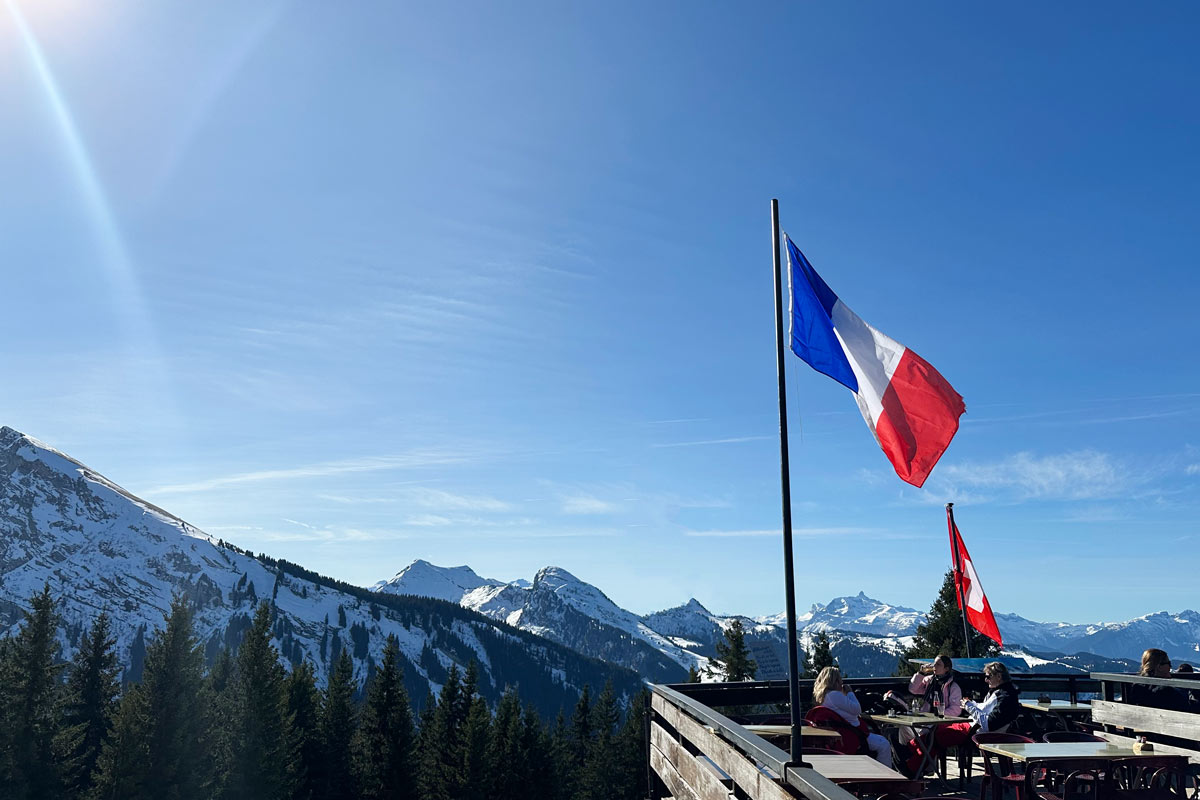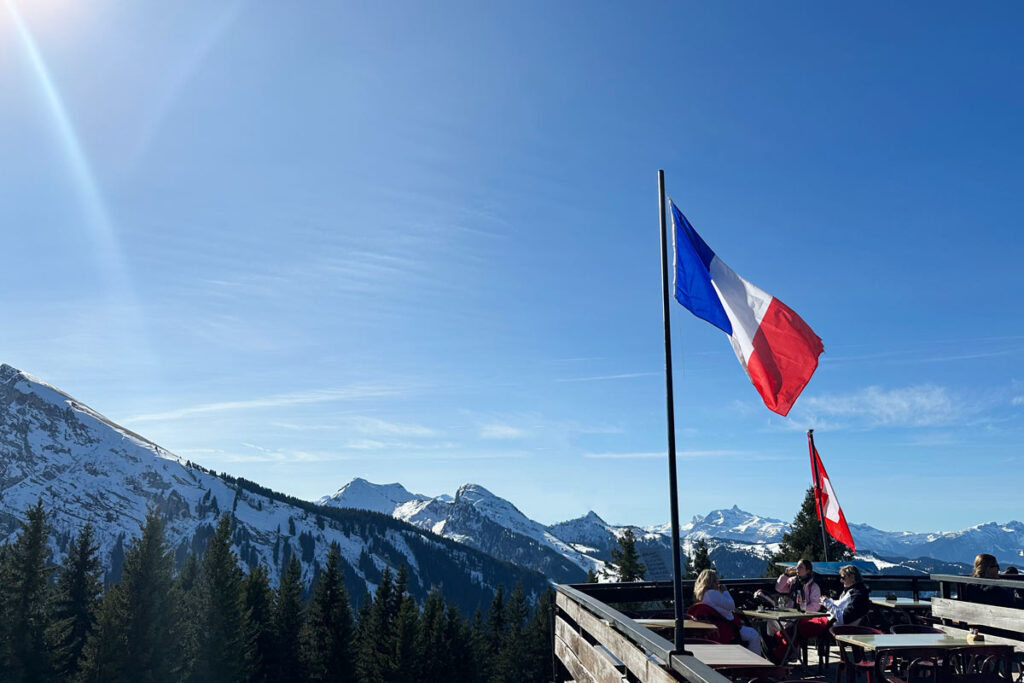 A great way to learn French, German, Swiss German, or Italian is to spend time with locals who speak it fluently. But the best way of all could be to immerse yourself in a European language retreat.
Spend your mornings catching up with the basic vocabulary. Practice using the words later, while exploring the alpine environment with your tutor on holiday.
Choose a quality immersion resort with a language package that suits you. Depart with core knowledge of French, German, Swiss German, or Italian, after taking a relaxing 'working' holiday.