Meet the Sisters Crafting Pottery and Raising Sheep in Perfect Harmony
Anouk and Nathalie are two sisters who have found their passion in pottery and shepherding.
Their studio, Poterie des Gets, situated in the picturesque French Alps town of Les Gets, is where they create beautiful white stoneware dishes that are both cheerful and durable for everyday use.
We had the pleasure of visiting the two talented artisans at their workshop and capturing a glimpse of their daily routine.
We were able to witness firsthand their passion for pottery and the adorable newborn lambs they were taking care of, and how they merge their love for nature into their creative process.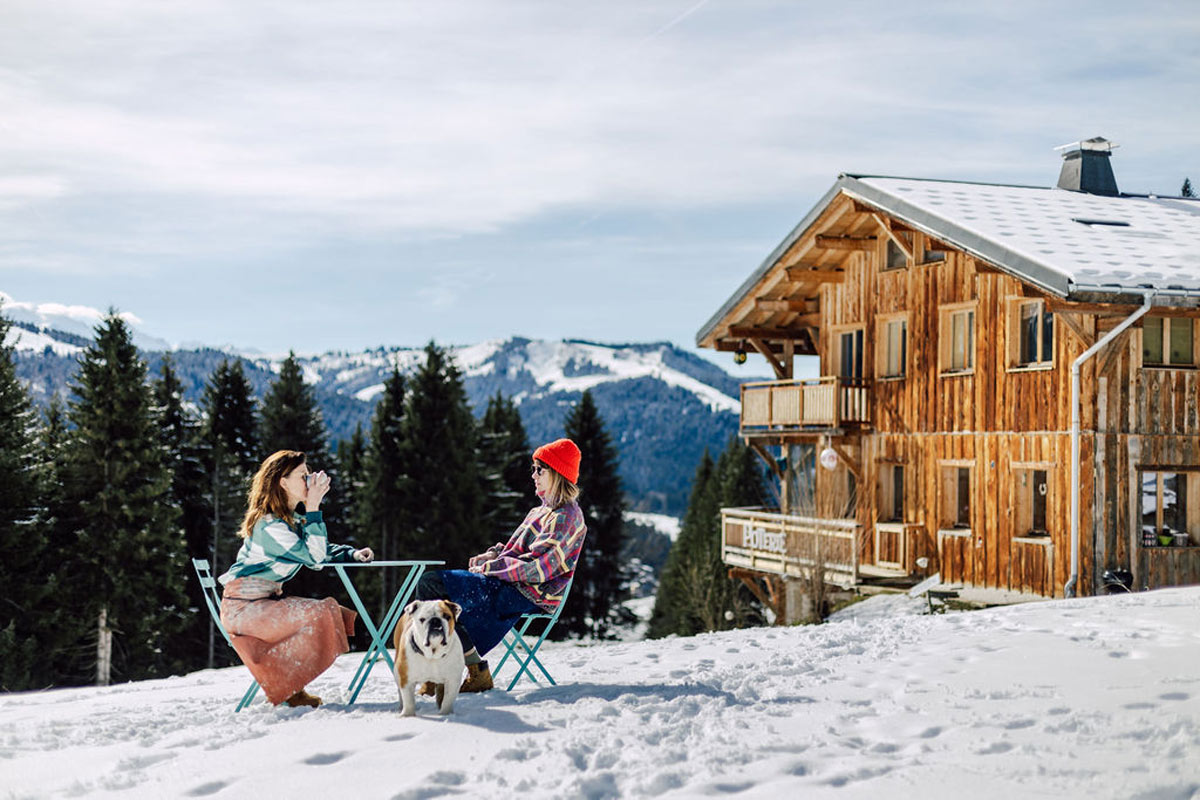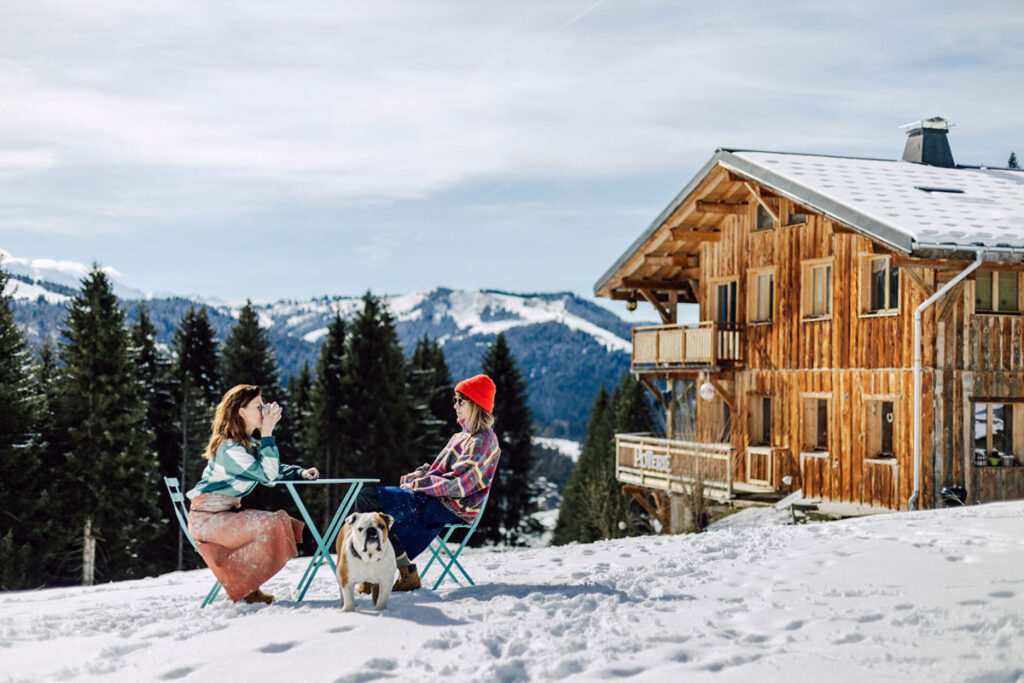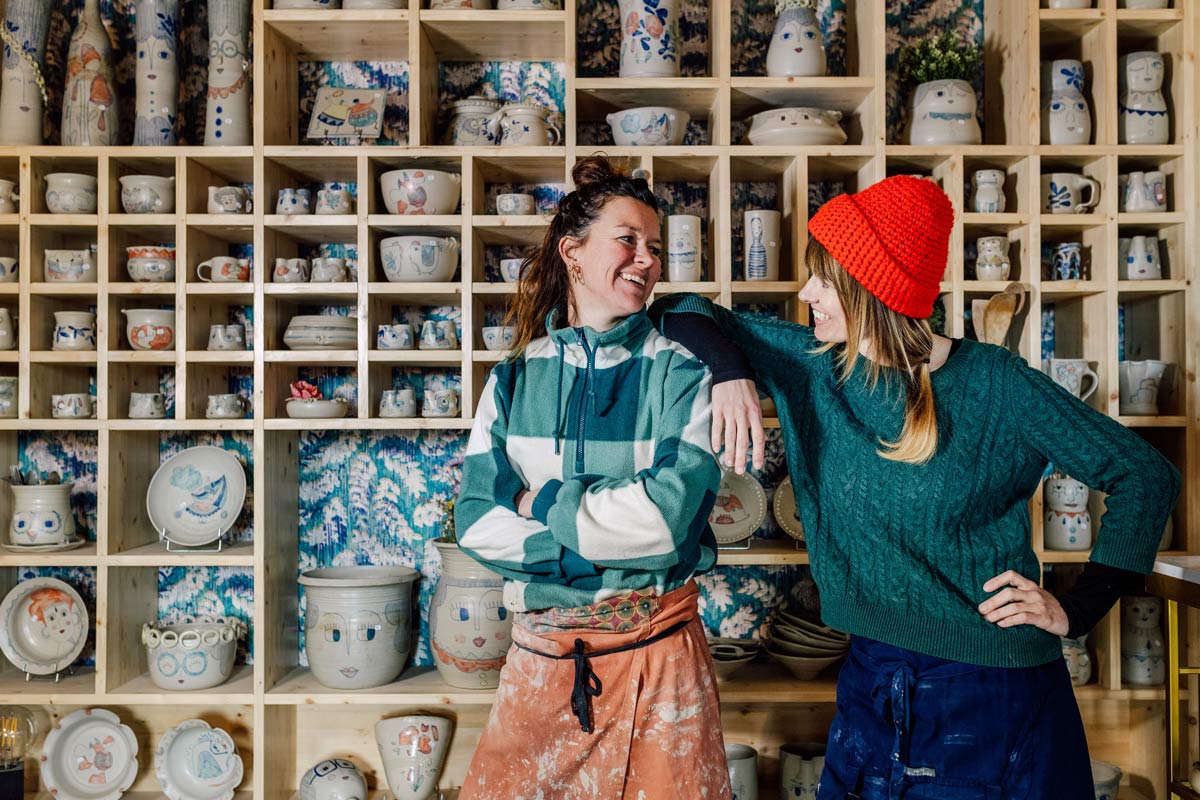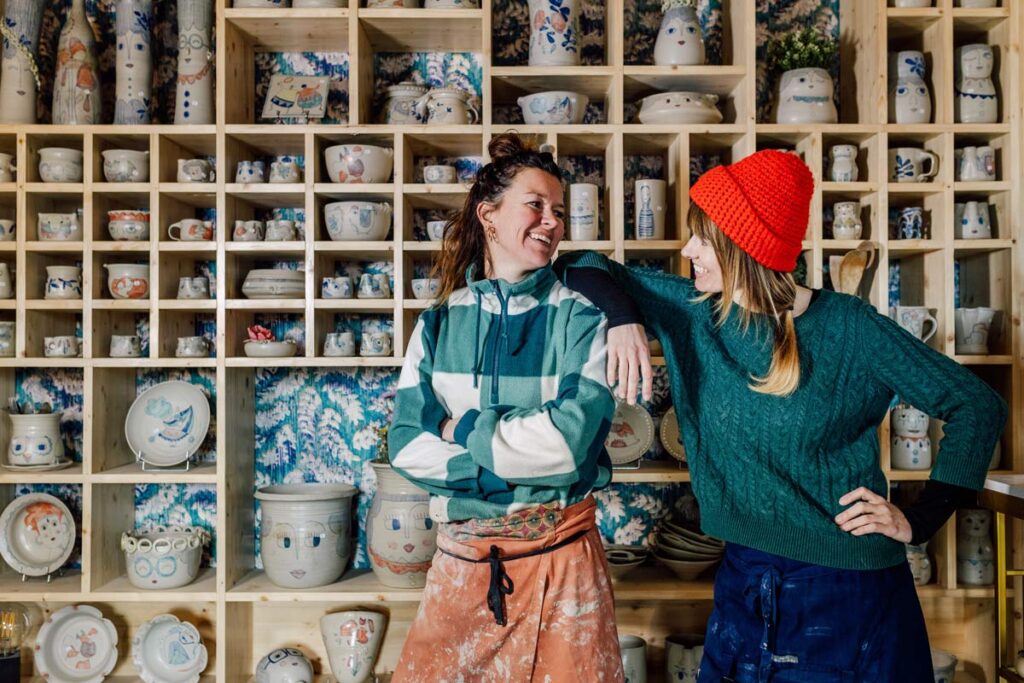 How it began
Anouk started her career as a potter and shepherd in 2008. Back then, there was no potter in the area, and she had to make herself known. Her studio and barn are at the very end of the road, and to meet people, she attended many markets, offered free visits and initiation workshops, and gradually built up her reputation.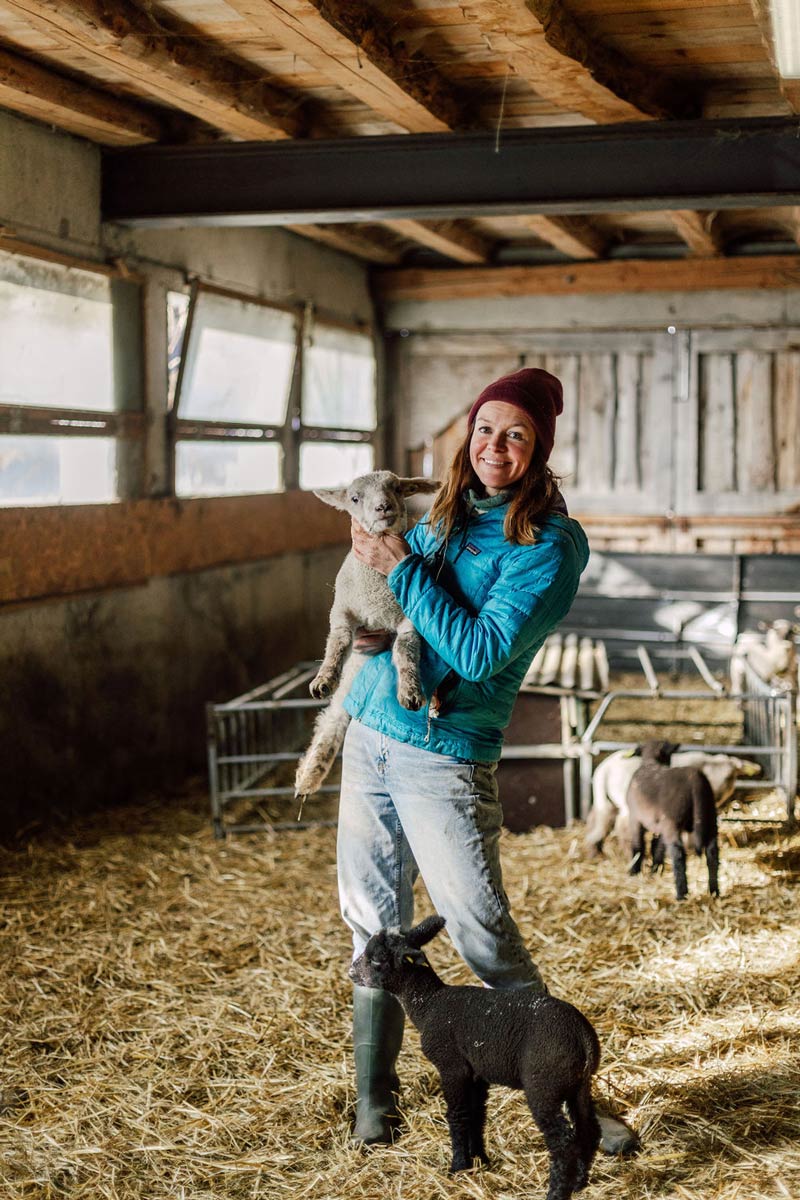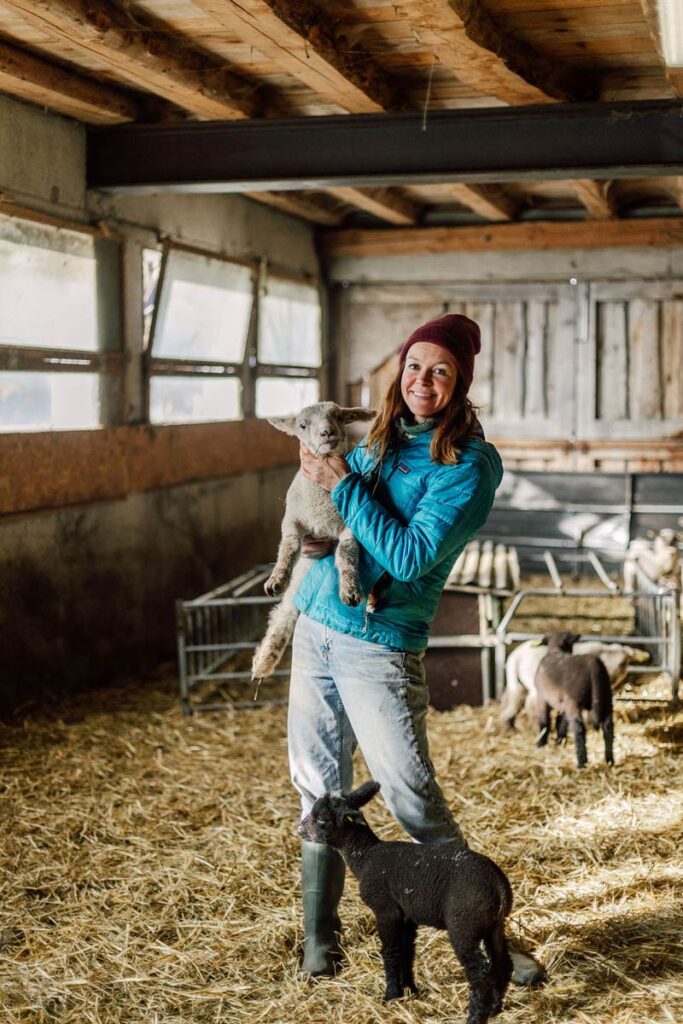 In 2012, Nathalie joined forces with Anouk, bringing her skills as a trained graphic designer to the table. Nathalie's creative touch adds an extra layer of magic to their creations, resulting in pieces that are not only beautiful but also infused with a sense of whimsy and joy.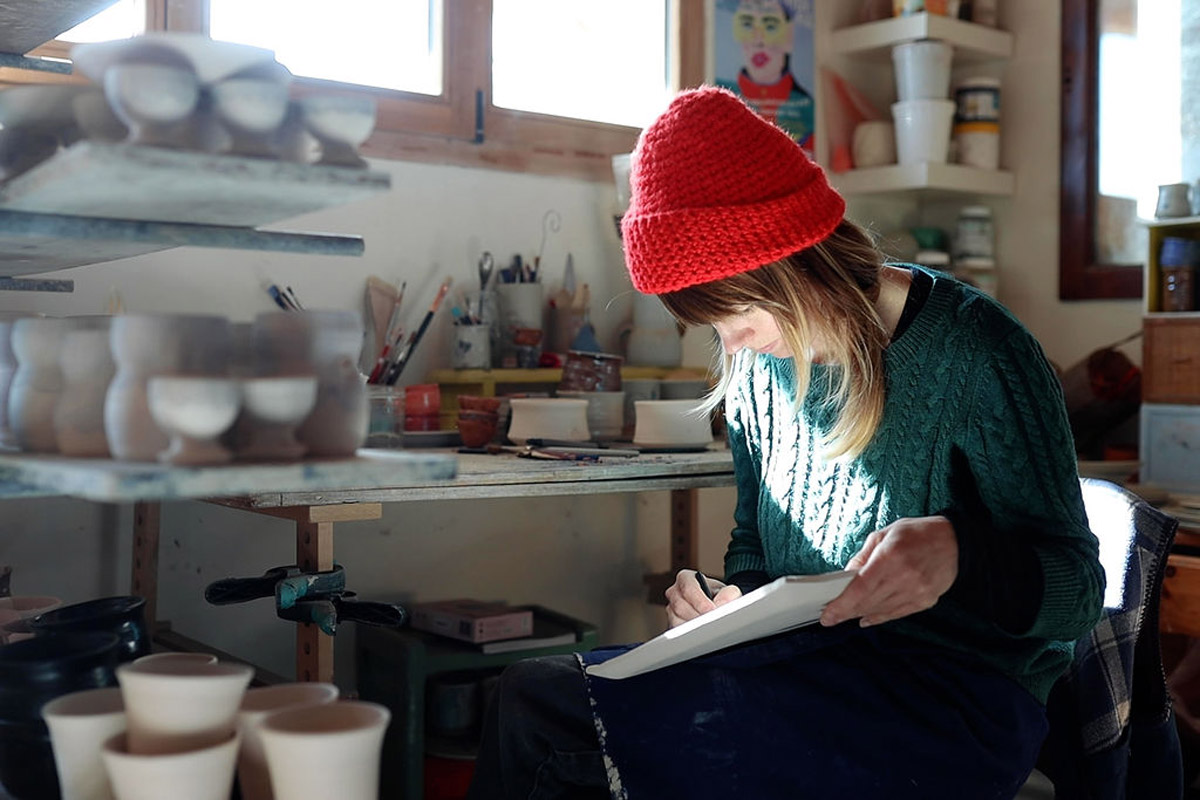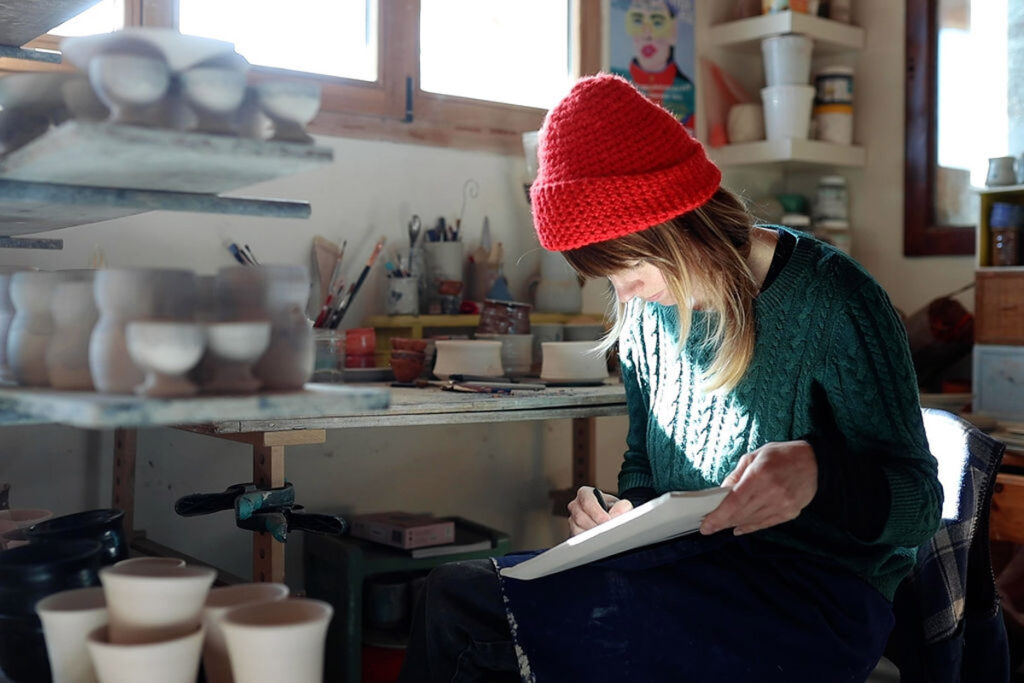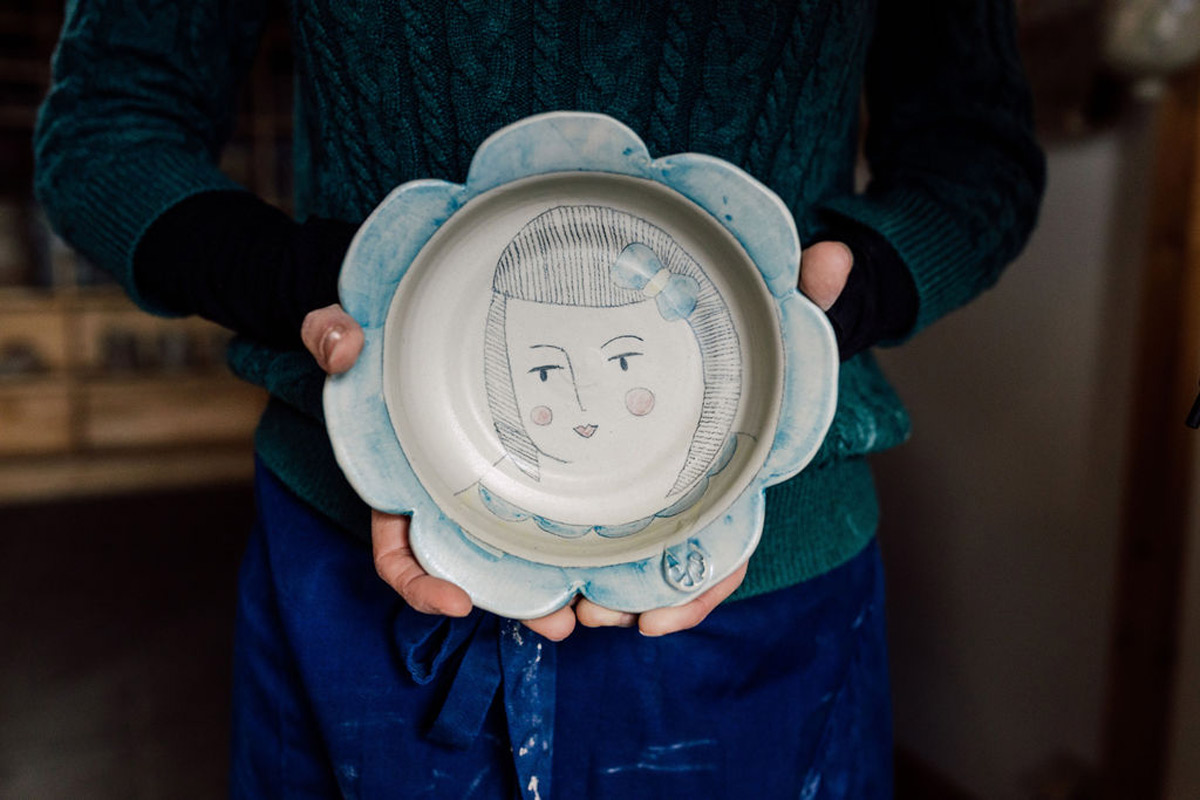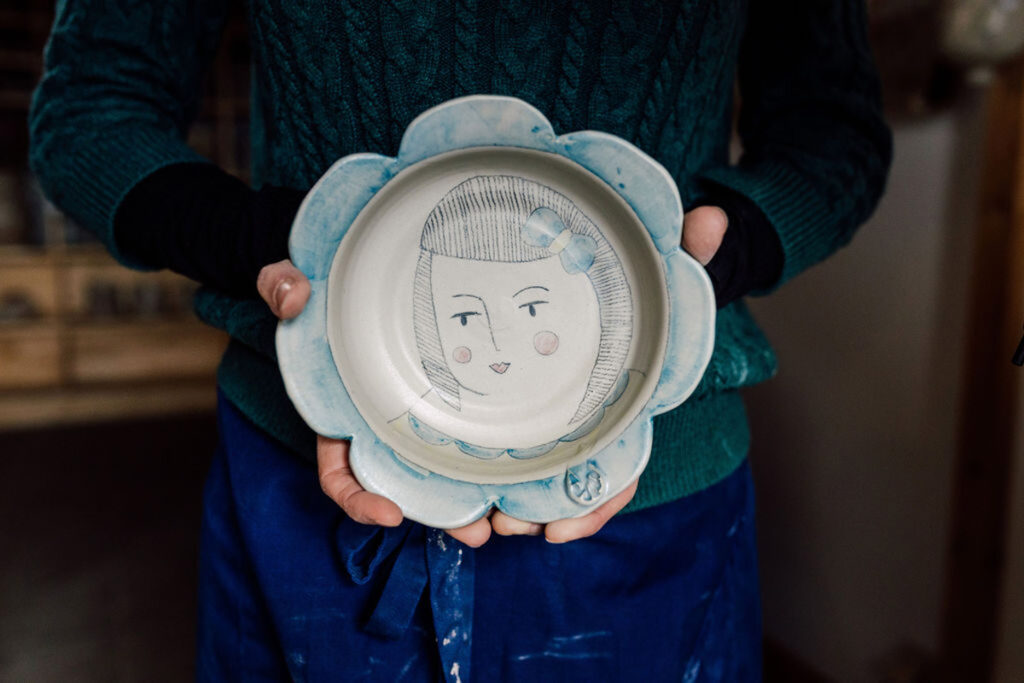 With the heritage of a mother who was an artist and a father who was a goat farmer, the sisters' skilled hands and artistic vision result in a range of products, including plates, bowls, cups, and vases, that are both functional and aesthetically pleasing.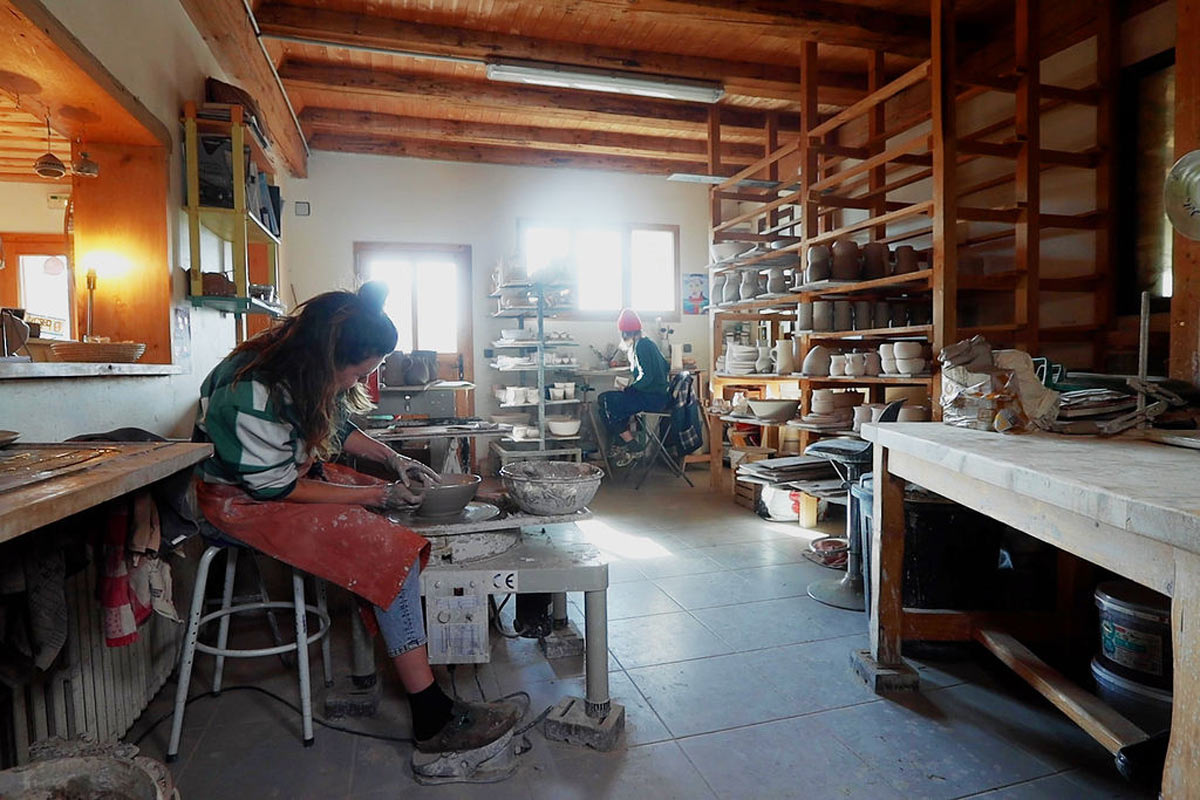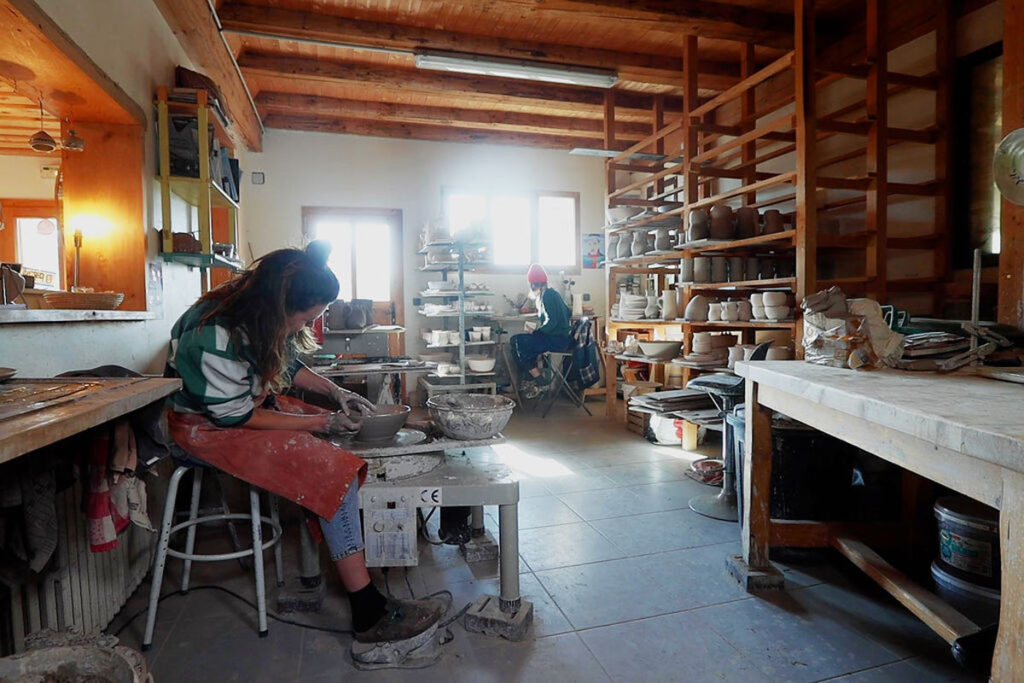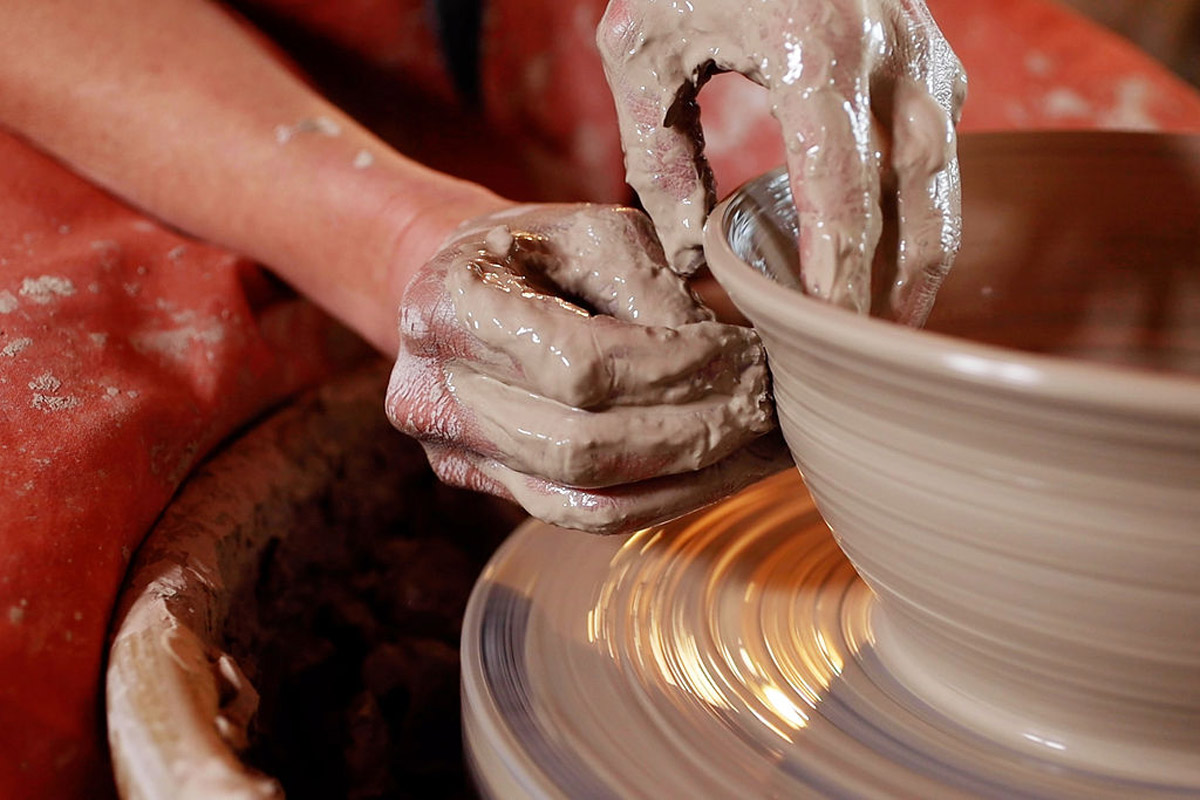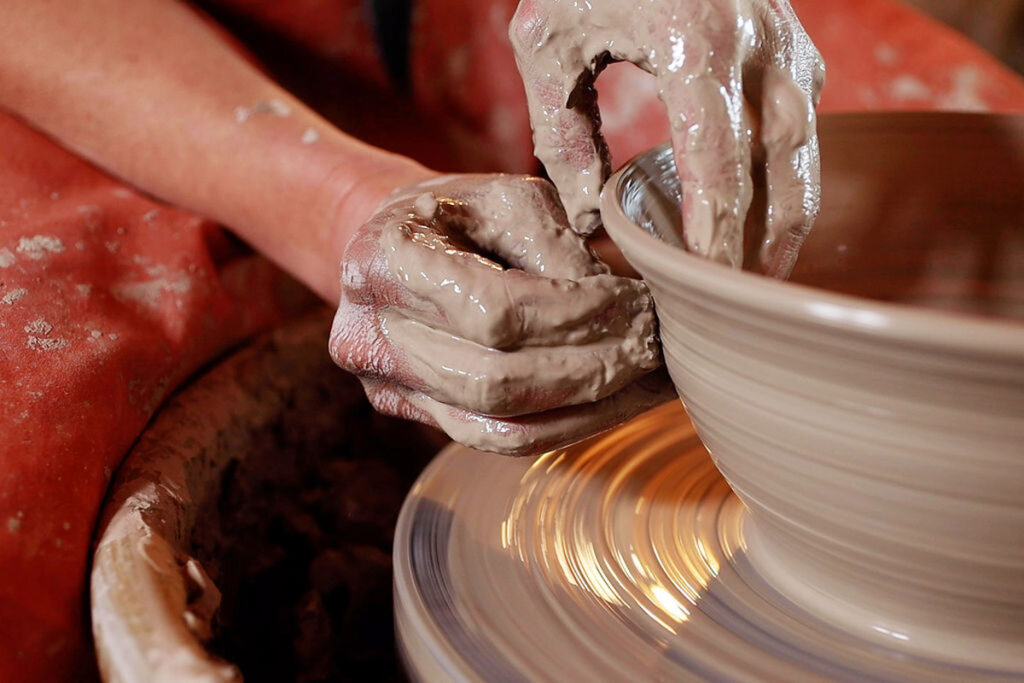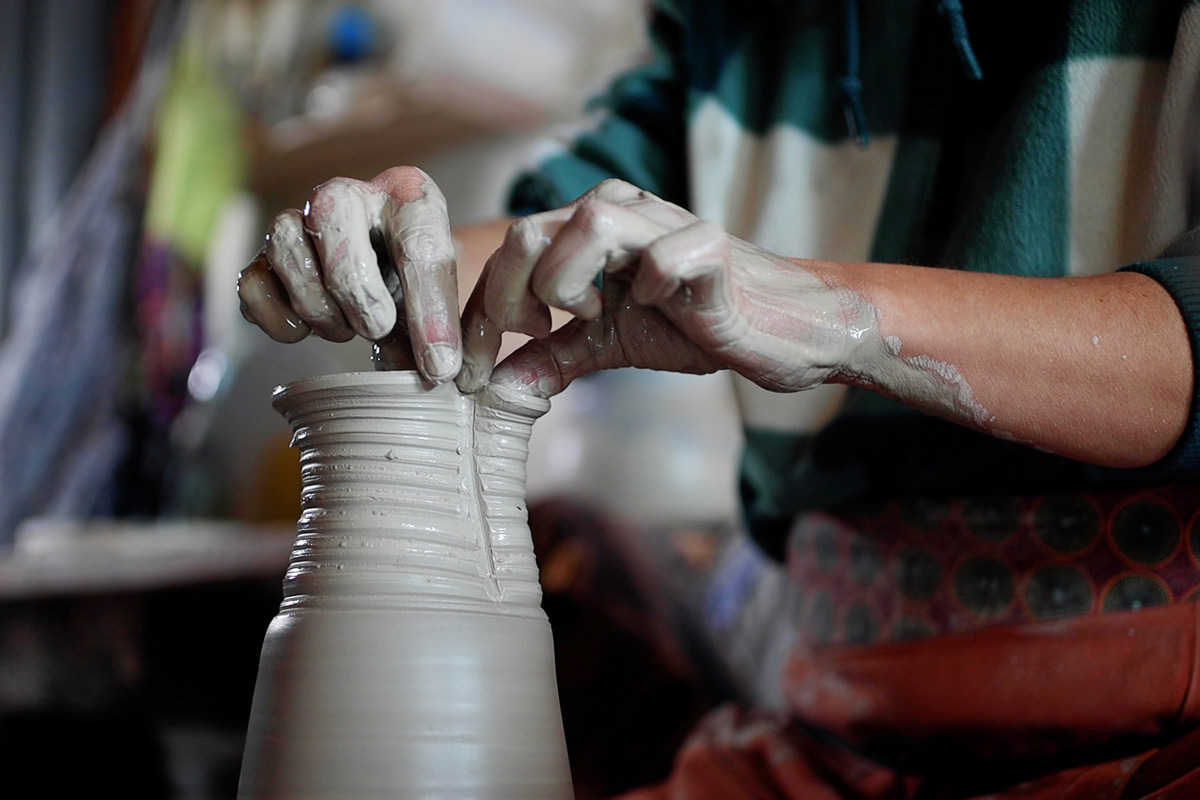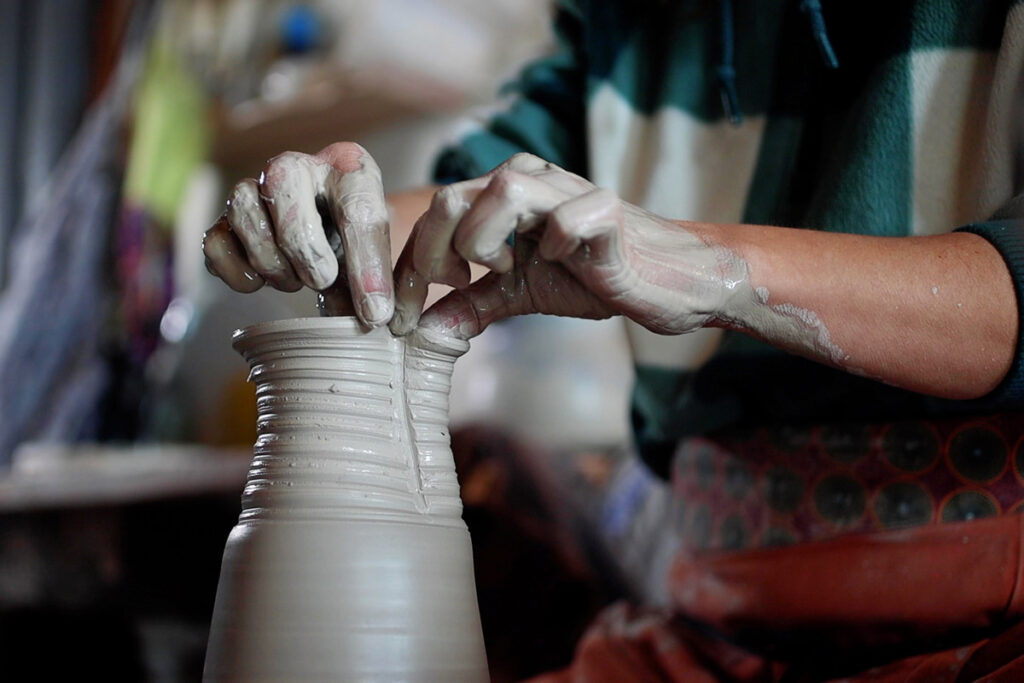 The process of creating one of their products is a lengthy one that requires respecting the earth and not rushing it. The pieces are mainly shaped on a potter's wheel, worked one by one, and undergo two firings (the second one at 1280°C). They decorate each piece by hand and apply food-safe glaze, making each piece unique.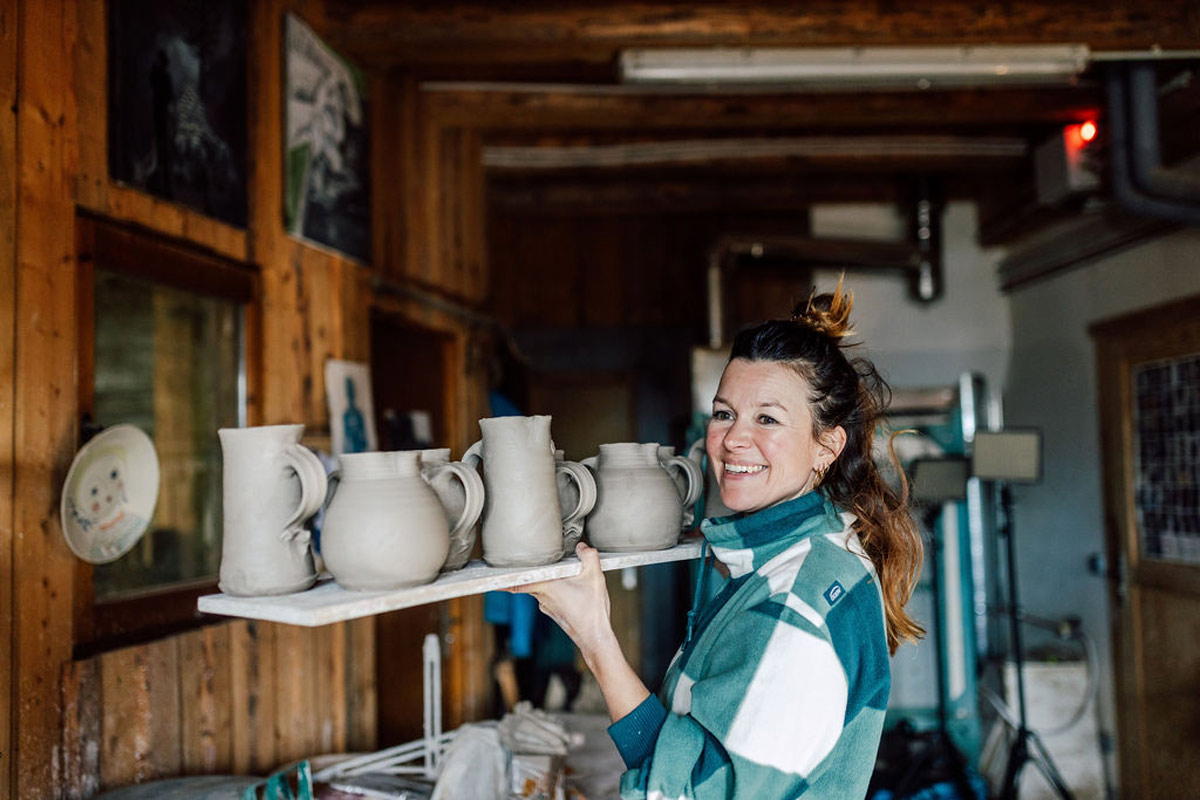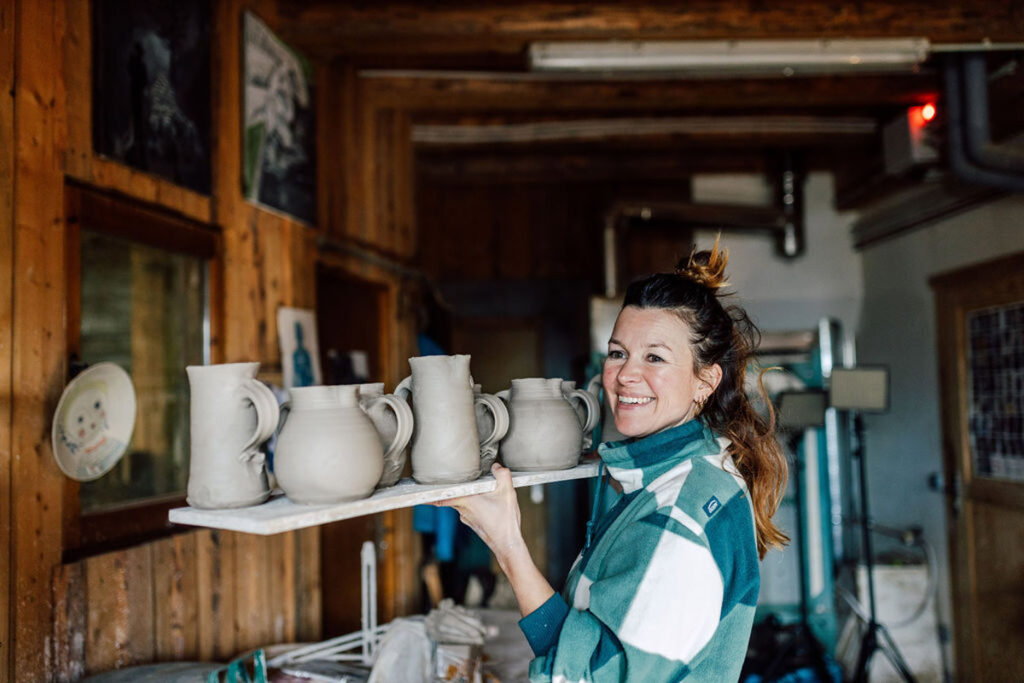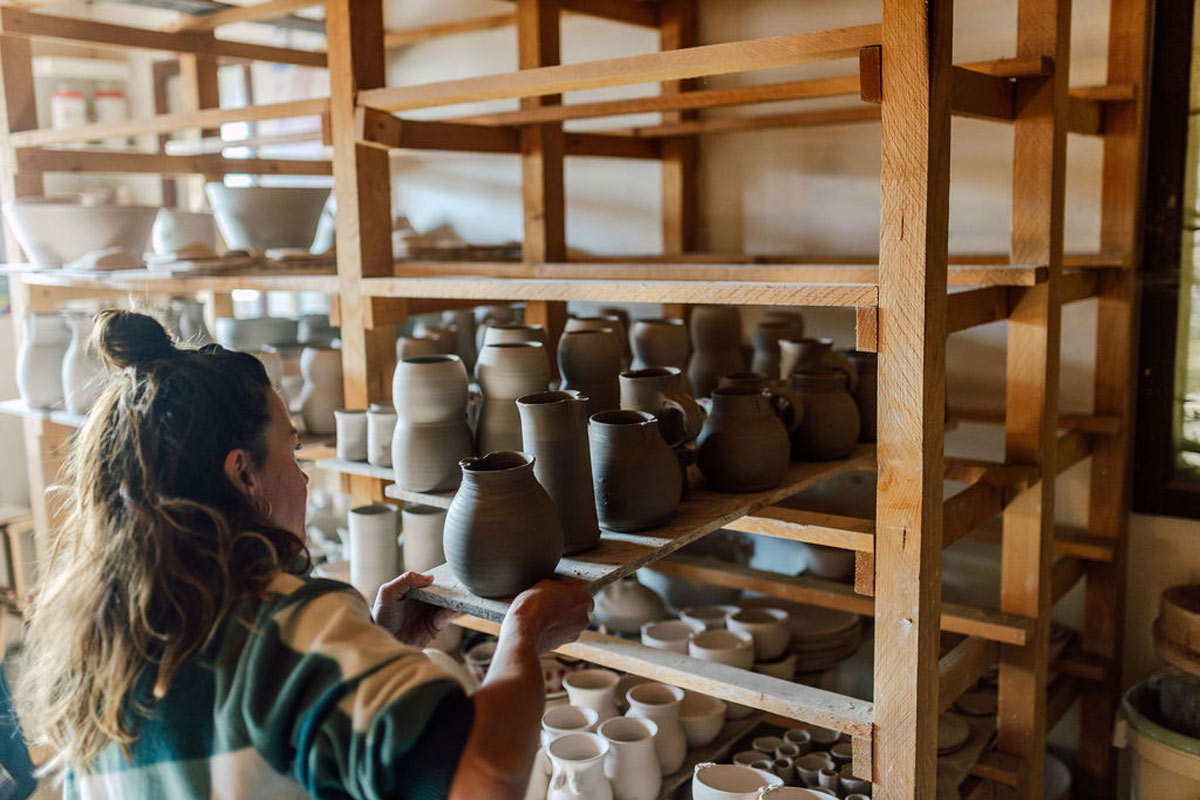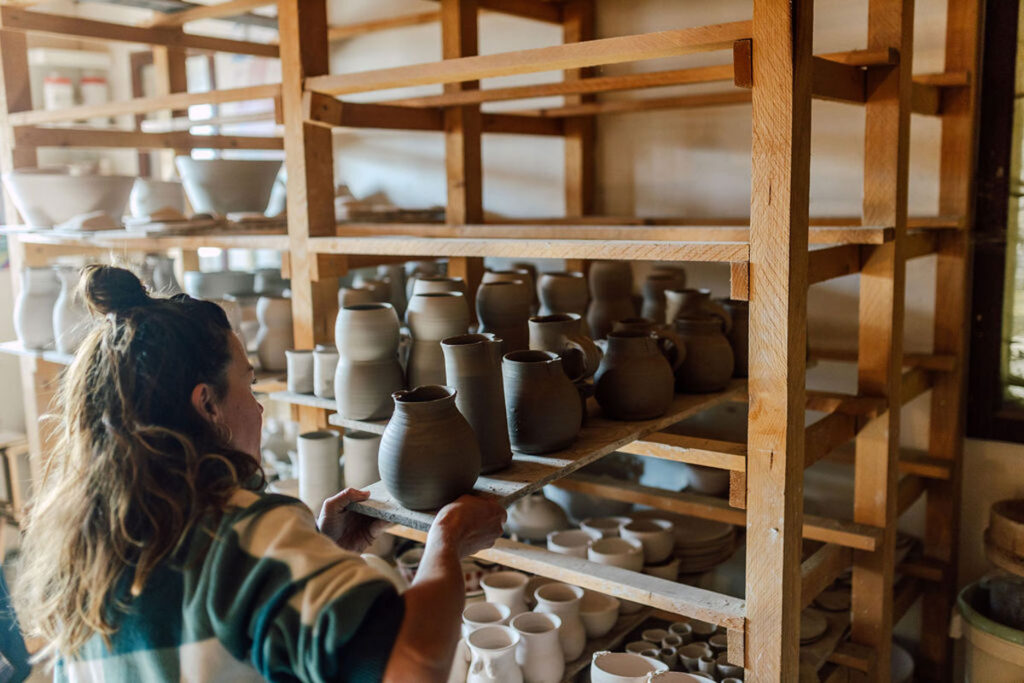 A Connection to Nature
Born in the beautiful region of the Alps, Anouk and Nathalie love the stunning landscapes and the changing seasons. They enjoy skiing in winter and hiking in summer.
They follow the seasons in their work, with the production, sale, meetings, and alpine grazing rhythms marking the years. They take care of the environment with eco-grazing for their sheep.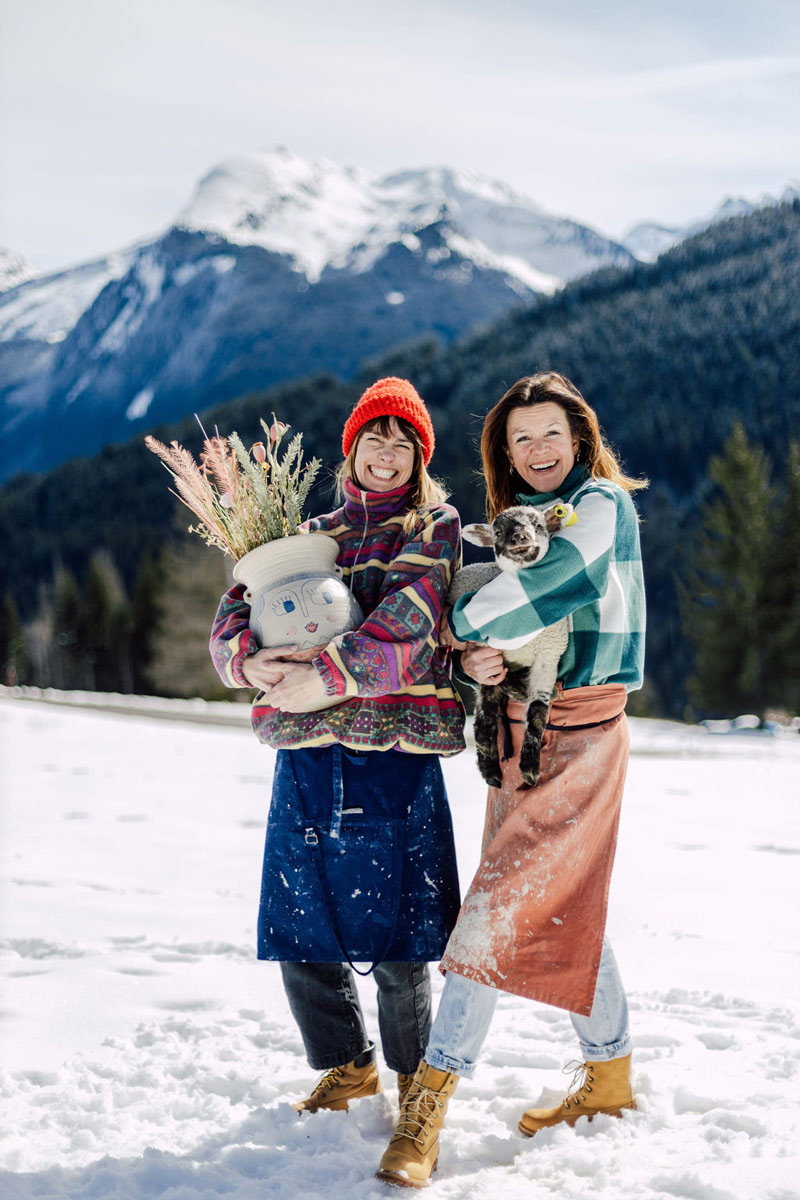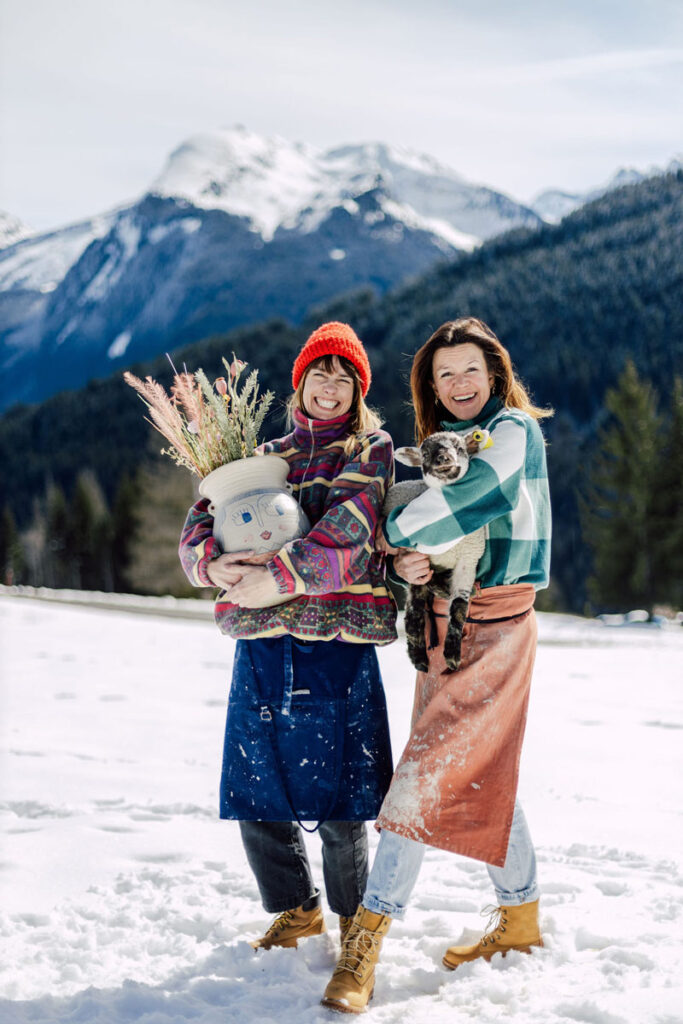 Each summer, they have a pottery festival on a different theme that allows them to meet amazing people, create new pieces, and explore a topic from every angle. The festival is a celebration of their passion and dedication to their craft, and it is an opportunity for people to experience their unique pieces.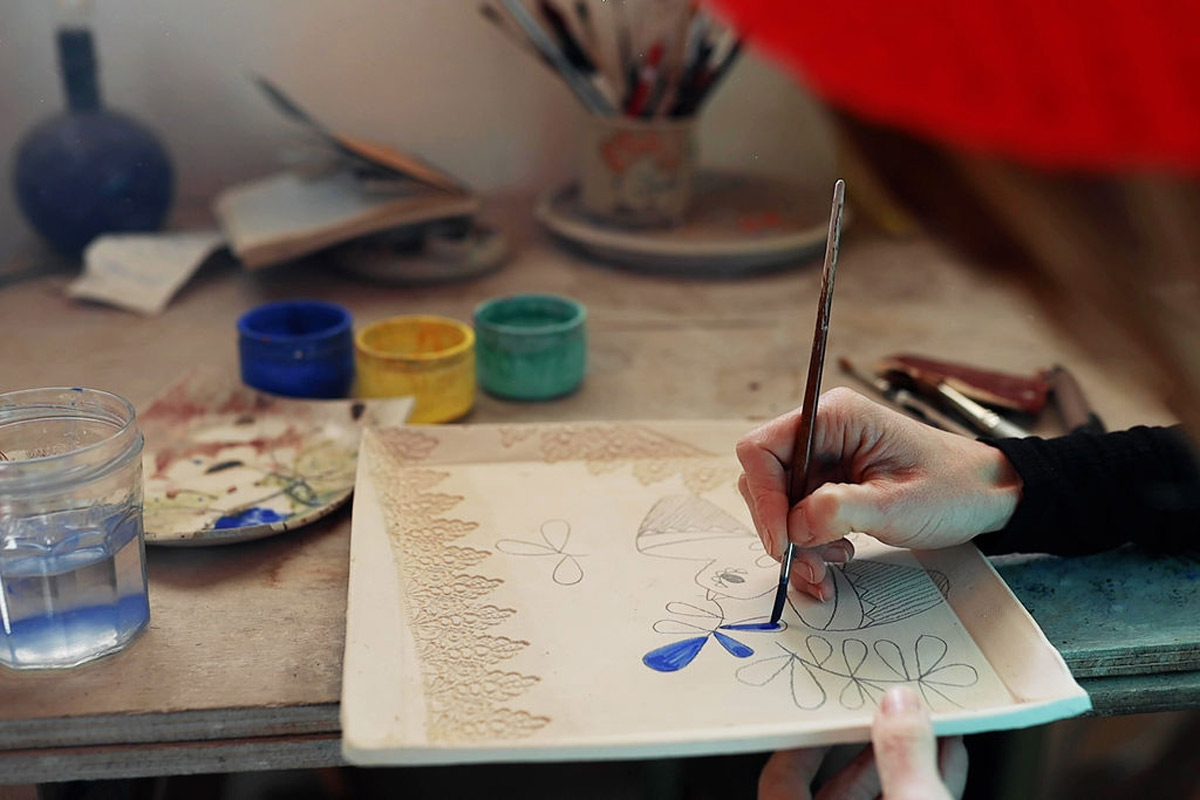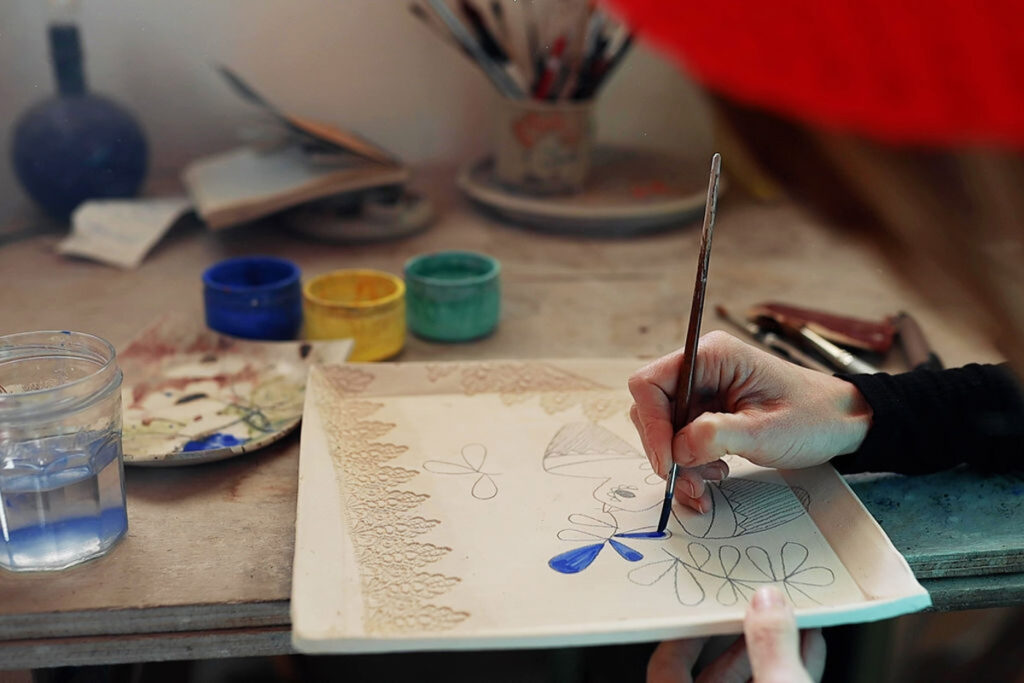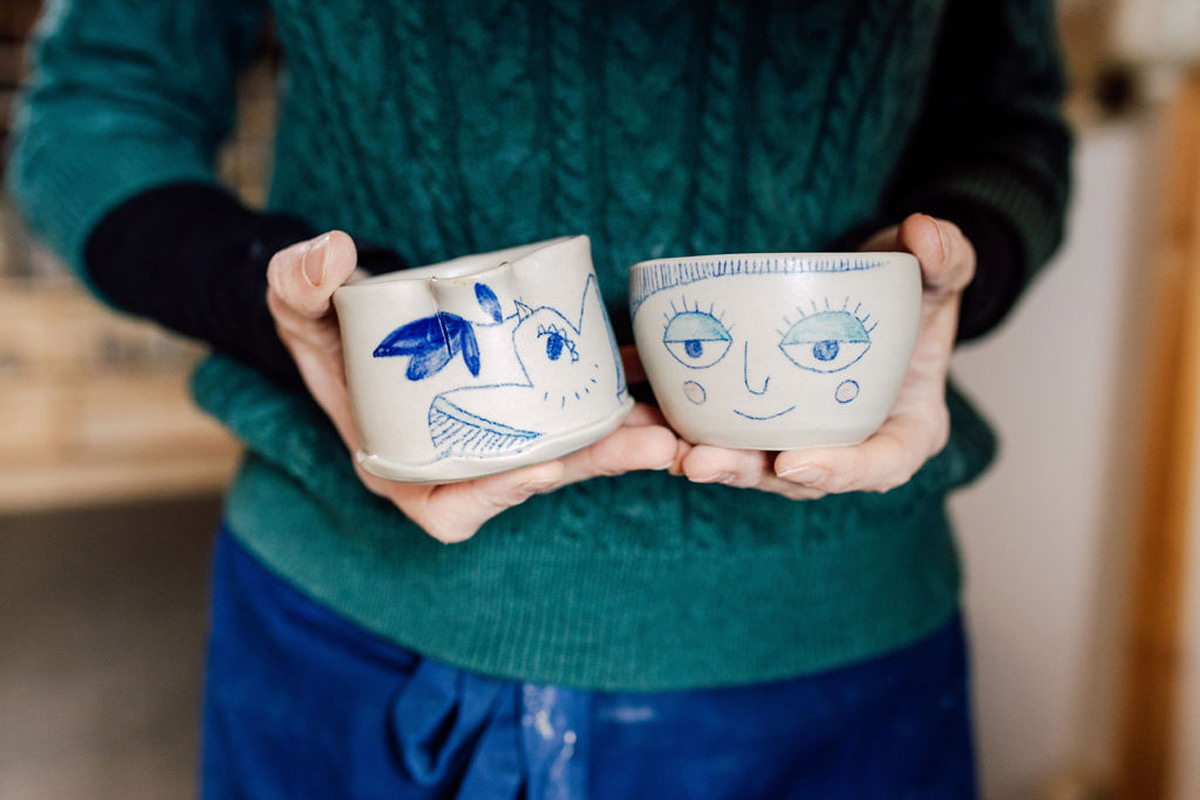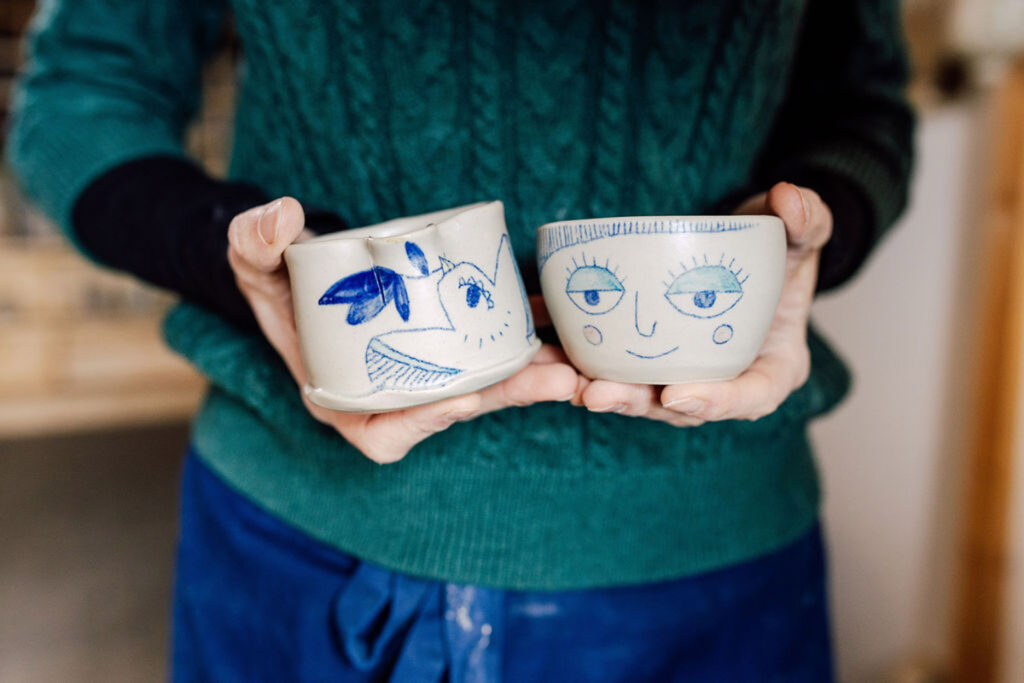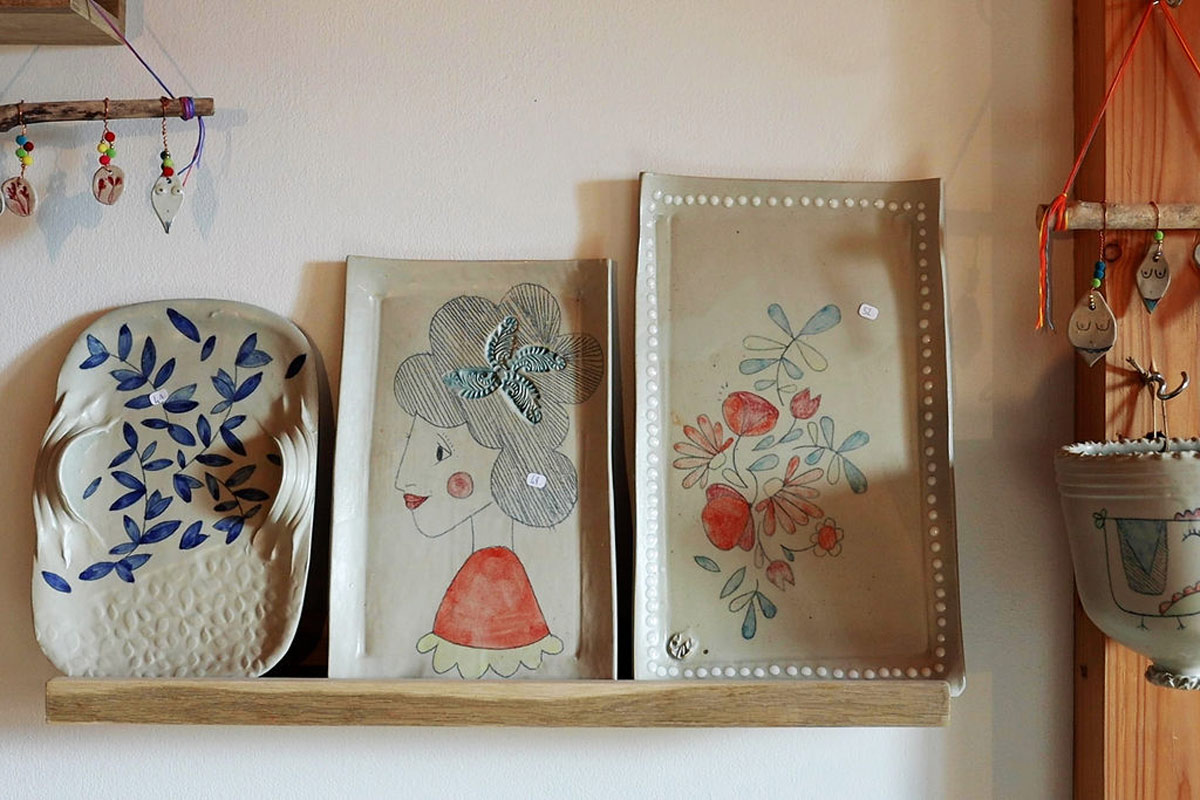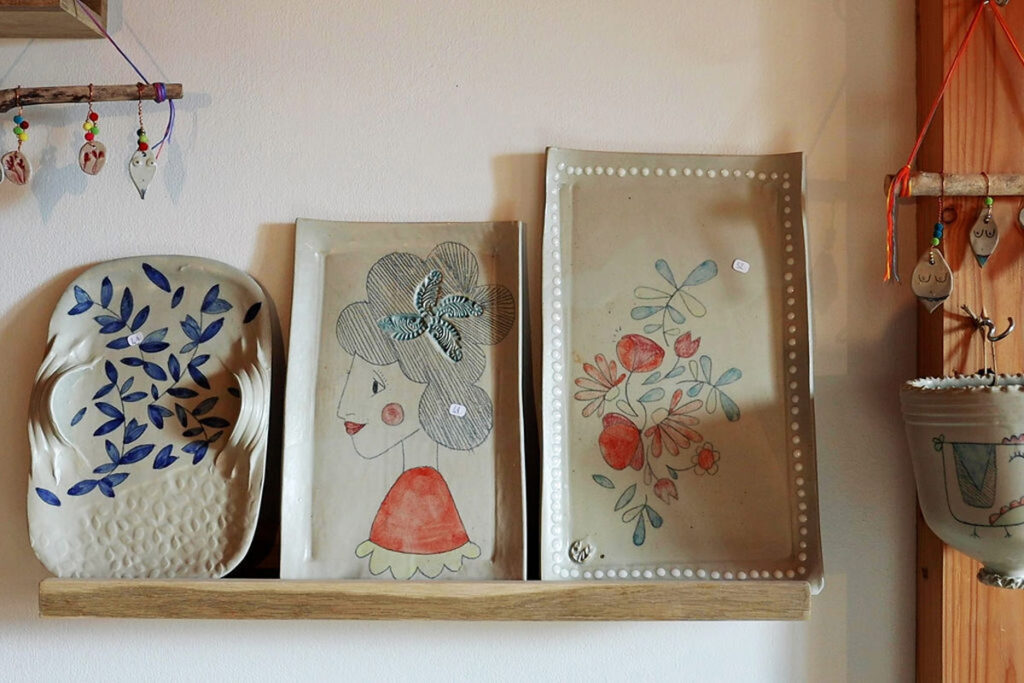 Advice for Aspiring Artisans
Anouk and Nathalie have some valuable advice for aspiring artisans: love what you do and approach your work with joy and sincerity. This way, you will enjoy every moment of your work, and it will reflect in your creations.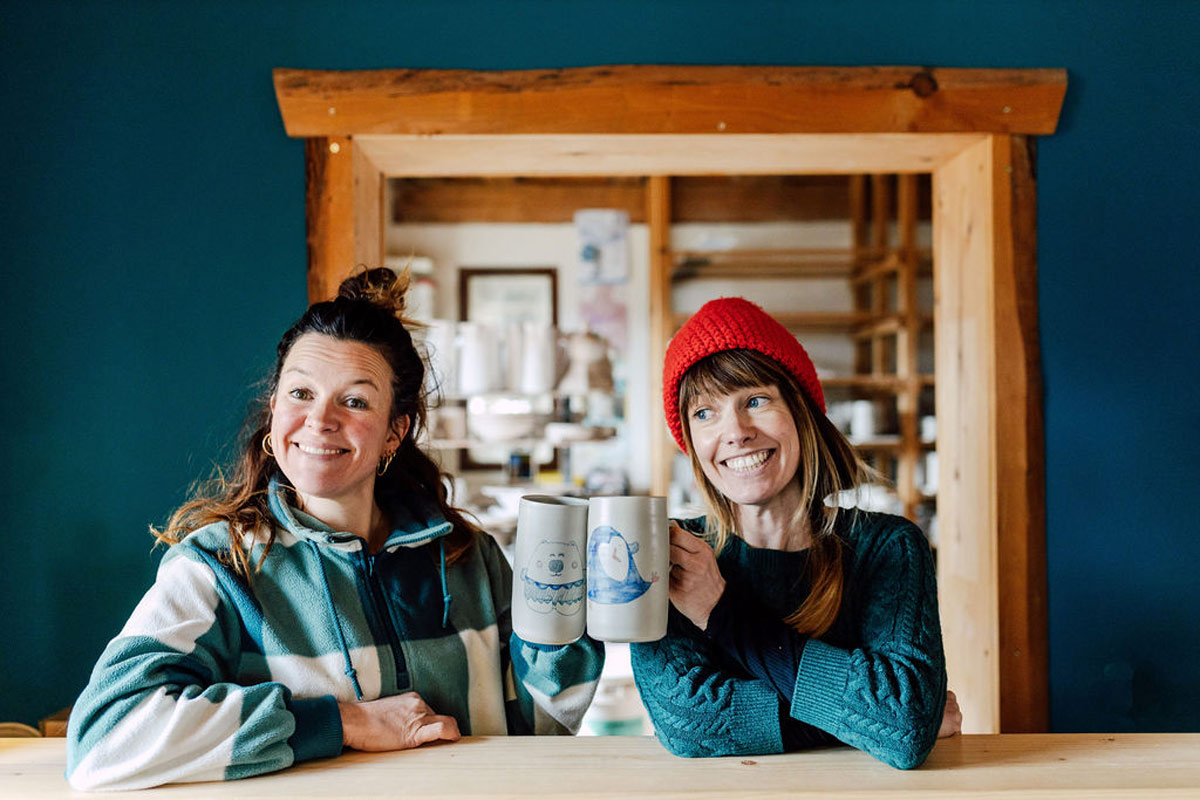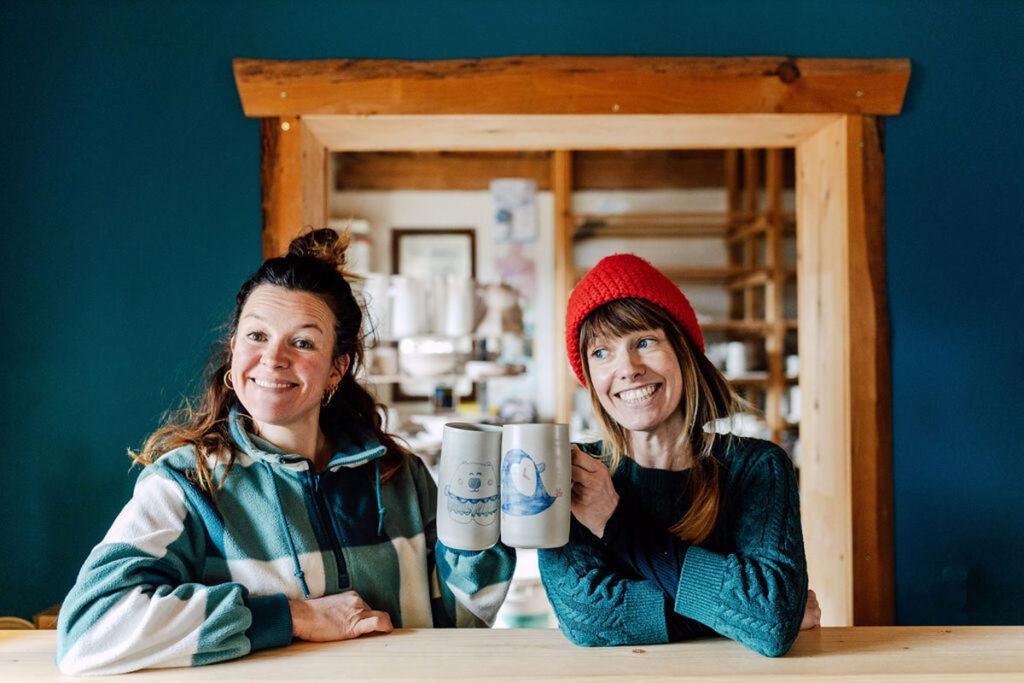 Where to Find Their Creations
People can find and buy Anouk and Nathalie's creations at their studio/boutique Poterie Des Gets, as well as two other shops in the area. Their website provides more information about their work, upcoming events, and how to purchase their pieces.